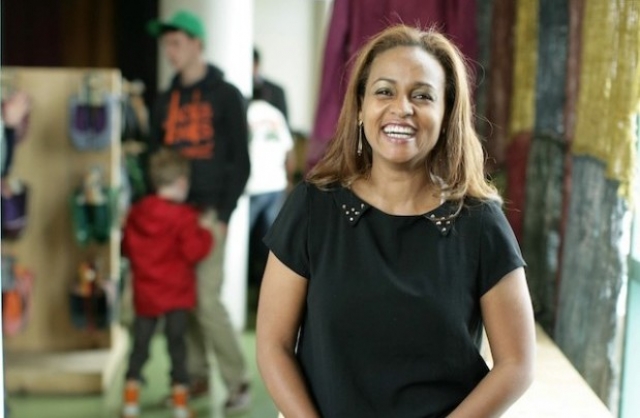 By Ed McKenna
ADDIS ABABA – Innovative Ethiopian footwear manufacturer Sole Rebels will open its second retail outlet in Taiwan this year. With ambitions to open 30 more franchise stores across the world in countries like the United States, Australia, Italy and Japan, Sole Rebels, the largest African footwear brand, is now fast becoming a global competitive brand.
The company currently sells its innovative range of artisan shoes made from recycled materials in 55 countries and is now one of Ethiopia's thriving businesses with a major presence on e-commerce sites such as Amazon. Its success reflects this Horn of Africa nation's growing footwear-manufacturing industry as Chinese businesses are increasingly investing in the sector here.
Founded in 2005 by Ethiopian entrepreneur Bethlehem Tilahun, who wanted to create jobs and sustainable prosperity in her country, Sole Rebels made two million dollars in sales in 2011 and is expecting to generate over 15 to 20 million dollars in revenue by 2015.
"We are extremely excited to open a Sole Rebels store in the heart of Taichung. Taichung is a footwear epicentre, home to the Asian design centre for the planet's largest footwear brands," Bethlehem told IPS.
Read the full article at IPS News.
In Pictures: Inside SoleRebels' store in Kaoshiung, Taiwan (Photographs courtesy of Sole Rebels)

—
Related:
SoleRebels Expands to Asia (TADIAS)
Click here to learn more about SoleRebels' products.
—
Join the conversation on Twitter and Facebook.