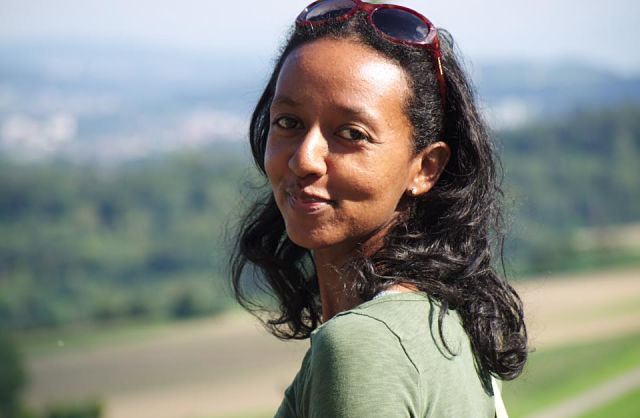 Tadias Magazine
By Tadias Staff
Published: April, 27th, 2017
New York (TADIAS) — Most readers of Tadias Magazine know Tseday Alehegn for her profiles of inspiring Ethiopians from around the world. But very few people knew that in addition to her tasks at Tadias she was simultaneously juggling many other responsibilities, one of which was pursuing her doctorate degree in Health Education at Columbia University's Teachers College, which she successfully defended this week. In addition, Tseday also holds a Master's degree in Neuroscience from Columbia as well as her BA and MA from Stanford University in Human Biology and Education respectively.
Dr. Tseday Alehegn's research topic for the Doctor of Education focused on mobile-health best practices and an analysis of programs using mobile technologies for chronic disease management, disease prevention and health promotion that she hopes will become a book some time soon.
Tseday who also gave birth only a few weeks ago to her first daughter (Naomi Liben-Eabisa), says she will continue to edit Tadias for the foreseeable future "motivating the younger generation to follow their own dreams."
We congratulate Tseday on her accomplishments.
—
Join the conversation on Twitter and Facebook.