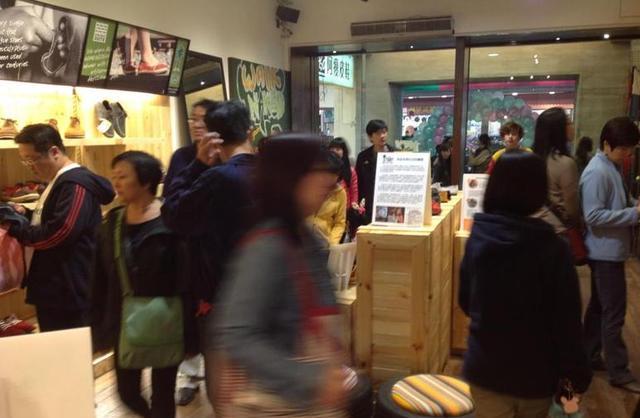 Tadias Magazine
By Tadias Staff
Published: November 11th, 2012
New York (TADIAS) – When the Ethiopian footwear company SoleRebels opened its first stand-alone retail store in Asia earlier month, becoming the first African brand of its kind to do so, the mayor of Kaoshiung, Taiwan's second largest city, sent a bouquet of flowers welcoming the business to his town.
And according to SoleRebels' CEO Bethlehem Tilahun Alemu, customer reaction thus far has been just as enthusiastic.
"It's been amazing," she said. "People in Taiwan love the brand; they love the products, the look, the feel, and how we are presenting it to them. It's fresh, exciting and very vital that they responded in kind."
Bethlehem said the store opening anchors the company's Asia retail rollout with a total of three Taiwan locations slated to open by end of 2012. "Our next Taiwan location will open in three weeks in Taichung," she said. "This store will be about four times the size of the Kaoshiung store and will have some amazing surprises visually and from a merchandising perspective."
Bethlehem added: "In about a month and a half we will open our first of two Singapore locations. And early next year, we will enter the booming Indonesian market. We also plan to open multiple U.S. locations in 2013 as well."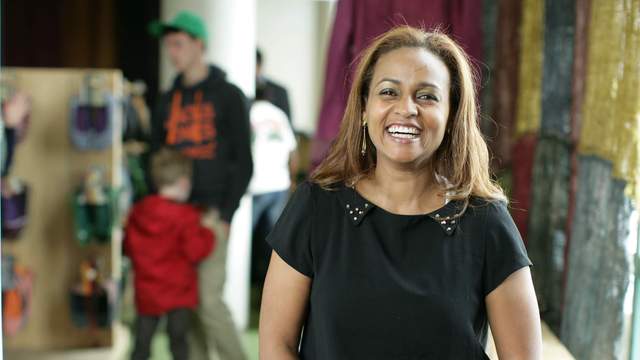 Bethlehem Tilahun Alemu, Founder & CEO of SoleRebels. (Courtesy photo)
The store features a variety of styles, including sandal, slip-ons and lace-ups with price points ranging from $50 USD to $95. The company's eco-fashion shoes are produced using indigenous practices such as hand-spun organic cotton and artisan hand-loomed fabric. Recycled tires are also incorporated for soles. The end result is environmental-friendly and top quality, vegan footwear.
"Our business model centers on eco-sensibility and community empowerment," Bethlehem said. "We are pleased to have such great customers around the world who love our brand and our products."
Below is a slideshow of photos courtesy of SoleRebels from its store opening in Taiwan.
—
Click here to learn more about SoleRebels' products.
—
Join the conversation on Twitter and Facebook.