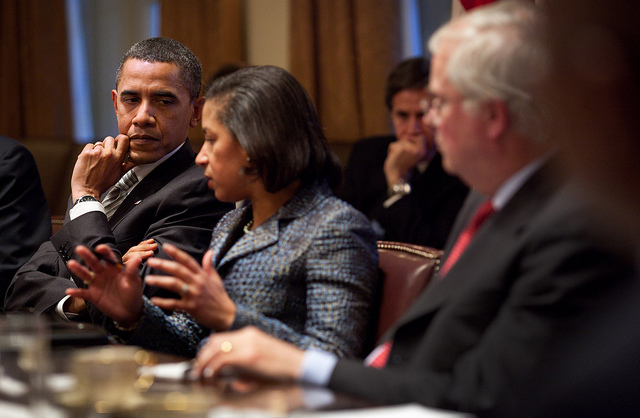 Tadias Magazine
Editorial
Updated: Tuesday, December 18, 2012
New York (TADIAS) – Now that U.N. Ambassador Susan Rice, the only candidate with the most intimate Africa knowledge and experience, is no longer being considered for the top job at the State Department, we can begin to focus our attention on how to actually improve the Diaspora's role as participants of the conversations that help craft future policies affecting U.S.-Africa and U.S.-Ethiopia relations.
In 2013, Tadias magazine will be hosting a series of special discussions on the topic with OP-ED articles from our readers. We warmly welcome your submissions. We especially encourage contributions by journalists, academics, diplomats, foreign affairs experts and students. Articles need not solely be concerned with politics. We are sure that there is a wide range of untapped aspects of this issue that is waiting to be explored, including people-to-people, business-to-business, investment, education, health, science, technology, arts, culture, music, movies, books and history themes.
Please contact us at info@tadias.com if you would like to participate in the discussion.
—
Related:
UPDATE: The Horn of Africa Debate About Susan Rice
Visit NBCNews.com for breaking news, world news, and news about the economy
—
Join the conversation on Twitter and Facebook.