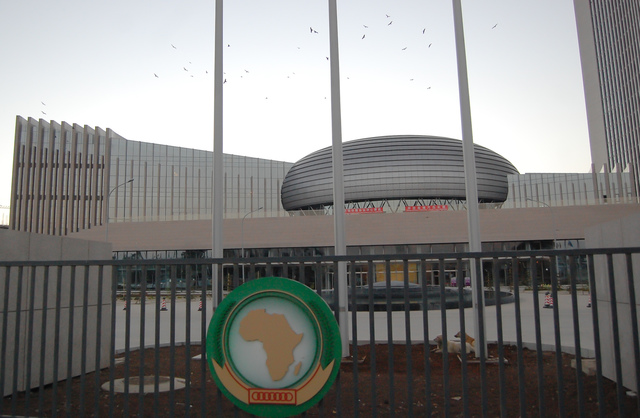 Associated Press
BY KIRUBEL TADESSE
ADDIS ABABA, Ethiopia — African nations this week mark the 50th year since the founding of a continentwide organization that spearheaded efforts to liberate Africa from colonial masters. Now leaders want to map out the next 50 years of political and economic integration.
Konjit Sinegiorgis was a young diplomat tasked with distributing documents to the assembled heads of state when the founding congress of the Organization of African Unity was held in May 1963. Sinegiorgis said the OAU "brilliantly" accomplished its primary task.
"Its primary mandate was to liberate Africa from the shackles of colonialism and apartheid. I think in that regard it has done brilliantly," said Konjit, now Ethiopia's ambassador to the African Union, the successor to the OAU.
The weeklong 50-year celebrations culminate Saturday in the Ethiopian capital where African leaders will be joined by foreign dignitaries including United States Secretary of State John Kerry. African leaders will also consider Agenda 2063, a blueprint they say will bring socio-economic and political transformation to the continent.
Kerry, who recently expressed concerns over China's growing influence in Africa, is expected to be joined by Chinese President Xi Jinping's special representative, Vice Premier Wang Yang, at the celebrations in the AU headquarters, a building whose $200 million constriction costs were paid by Beijing.
Read more at The Miami Herald.
—
Related:
Yadesa Bojia Reflects on African Union Flag on 50th Anniversary (TADIAS)
In a Letter, CPJ Calls on Kerry to Speak Out For a Free Press at AU Summit (CPJ)
—
Join the conversation on Twitter and Facebook.