Zemadís Journey: A New Film on HIV/AIDS
Ethiopian-American filmmaker, Belay Workneh, is once again at work on a new film entitled
'Zemad's Journey.' Millions of young girls throughout Africa grow up dreaming of life in a big city. The film documents as their dreams turn into a nightmare when they fall prey to unemployment, prostitution and sexual abuse.
Belay, through his short docudrama, demonstrates the relationship between HIV/AIDS and poverty. The film focuses on an Ethiopian teen named Zemad, and her struggle to survive in the tumult of modern day Addis Ababa. In addition to Zemad's sojourn to the city (shot in 1999), the film also incorporates dramatization of other youth's stories into Zemad's own life.
We first meet her in a small village in rural Ethiopia, where she yearns to escape her father's strict rules and move to the capital. The filmmaker follows her to Addis Ababa and documents her daily life. She, like thousands of others, is impacted by the economic and social turmoil wracking havoc on her nation. Zemad contracts HIV, and as she becomes sick, her last wish is to be reunited with her distant father and spend her remaining days in her hometown, which in the past she had dreamed of leaving forever.
In 28-minutes, Belay tells an extraordinary human story of dream, courage and disillusionment and makes the point that HIV and poverty are inexorably twined together. He hopes that local TV stations will pick up his project. "This film is crucial for public television because through it the audience will gain knowledge and will be exposed to Ethiopian culture and the drastic outcome AIDS is having in Ethiopia and the rest of the African continent", he said. "The audience will come to understand the effects, challenges and consequences facing young women in developing countries."
Look out also for the soon to be released sound track to the film. San Francisco Producer/Composer JJ Hollingsworth, Composer and Music Director Alexi Alrich, and Elias Negash are collaborating on a stunning music that includes Ethiopian, East Indian, Celtic, and Jazz music. The CD features Tizita, a chamber music ensemble, and the San Francisco Sate Chorus. Nonprofit organizations and friends of the filmmaker have funded the film.

Belay Workeneh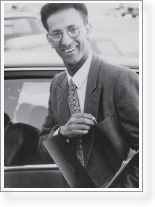 For financial contribution or other assistance, please contact the producer at (510) 232-0854.