AkroZee Productions: A Tale of Two Filmmakers
by Tseday Alehegn
AkroZee Productions, a film company based in Los Angeles, is run by two talented, young Ethiopian-Americans – writer/director Zeresenay (Zee) Mehari and actress Akrosia Samson. Within a relatively short time after its inception, AkroZee Productions has become a name to be reckoned with. The duo have produced and promoted two short films and independently raised over $25,000 to cover production and postproduction costs. The short films "Coda" and "Leila" are being submitted to major film festivals in North America and in several European nations. Zee and Akrosia's enthusiasm and boundless energy is evident as they continue to guide us through their current project – the creation of their first feature-length film.
Both Zee and Akrosia were born and raised in Ethiopia and came to America at an early age. Zee vividly remembers being engrossed in movies as a little boy, watching tearjerkers such as 'The Champ' with his father. He decided there and then that he wanted to create and tell his own stories, and he began his journey into the art world by immersing himself in photography and theater classes in high school. When Akrosia was nine years old, she and her family emigrated to the United States. She spoke Amharic and French, and quickly learned English by watching "I Love Lucy" reruns on television. Her love of acting grew along with her proficiency in English.
While Zee focused on learning how to write scripts and produce films, Akrosia focused on honing her acting skills. Upon completing high school, Zee enrolled at De Anza College in Cupertino, California, where he earned an associate's degree in Film Production. "I started working as a production assistant for Van Ness Films, which is a division of 20th Century Fox," Zee tells us. "It was a part-time job while I maintained a full curriculum at USC." He went on to complete his bachelor's degree in Cinema and Television studies at the University of Southern California. While in school, Zee wrote and directed over five short films as well as completing work on several episodes for the school's TV station 'Trojan Vision'. "I like all genres of film," Zee states, "but I am passionate about tragedy and social commentary films depicting the struggles of the common man, and issues touching the masses such as immigration, war and the holocaust."
Akrosia developed her acting skills by participating in the theater program at Northern Virginia Community College. "I love all expressions of art, especially film and acting," she explains. She enjoys working on films that span all genres including drama, comedy, dark-comedy, action/adventure, and science fiction. "I want to influence anyone who has an appreciation for the art of film," she declares. "I'm an actress first and foremost, but I'm also a good producer and with a great writer/director like Zee I love putting it all together and creating great roles for myself and others."
Before their chance meeting, Zee had worked extensively in the film industry, making commercials, music videos and two feature films as a cinematographer, while Akrosia followed up her academic career by getting a role in 'A Private Affair' opposite actress Vanessa Bell Calloway, co-starring with Jerry O'Connell in 'Sliders' and appearing alongside Sinbad and James Coburn in 'The Cherokee Kid'. Both Zee and Akrosia had a strong desire to work on scripts focusing on Ethiopian culture and tradition and wanted to be the best in their genre. After Akrosia discovered Zee's script for the film "CODA" and fell in love with the story and characters, they formed a formal partnership to create AkroZee Productions Film Company. Currently, AkroZee Productions consists of six employees including Akrosia and Zee as producers, two freelance writers, a line producer, and an associate producer overseeing public relations efforts. "The biggest challenge in forming our own production company is finding financiers who believe in our projects and are willing to fund us,'' Zee says, and adds that "the reward is to be able to make films that matter to us and to show our talents and visions." Akrosia enthusiastically agrees with her partner. "The reward is we did it! We accomplished just that!" she confirms.
These two incredibly talented young Ethiopian-Americans are currently working on projects that highlight Ethiopian culture and tradition. Zee reminds us that we need to revive arts in our community. "I don't only mean filmmaking," he says, "but all art forms – music, literature, performing arts, acting, painting…everything. We have such a rich culture and we need to show how beautiful our tradition is to the rest of the world."
"For me, the last 25-30 years have been a gaping hole in the history of development and improvement of arts in our society, so anybody with a single bone of creativity should follow their dreams and contribute to the growth of our artistic community," Zee says emphatically. He was recently offered an opportunity to commence a film program at Addis Ababa University and hopes to accomplish this task within the next five years. Akrosia is equally determined in her future goals. "My goals are simply to keep doing what we are doing on a bigger scale," she says confidently. "Don't feel afraid or feel inferior in any way. You can find a million reasons why you can't do something, but if you really have a passion for something, follow it no matter what and don't doubt it's yours."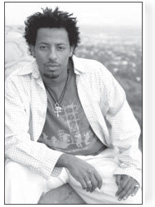 Zee Mehari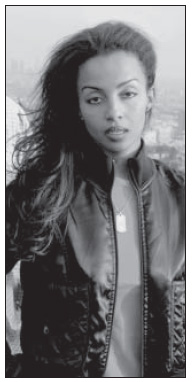 Akrosia Samson
Internet links

More Arts and Entertainment Articles



Conversation with Artist Daniel Taye