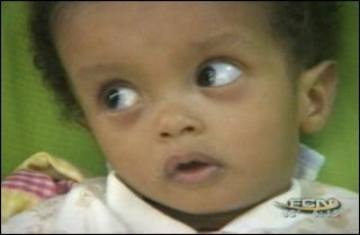 By: Kyle Meenan
Friday, August 8, 2008
JACKSONVILLE, FL – Doctors at Wolfson Children's Hospital are working to save the life of an infant girl from Ethiopia.
Baby 'Rute' arrived in Jacksonville Thursday night after a 17-hour flight from Africa into New York, followed by the flight to the First Coast.
She was accompanied by Hilda Ettedgui, the wife of Pediatric Cardiac Surgeon Jose Ettedgui, and co-founder of the children's foundation, "Patrons of the Hearts."
Baby Rute has a heart condition that would likely take her life in the coming months or years. Despite her 15-month age, the child weighs just 15-pounds. Read More.