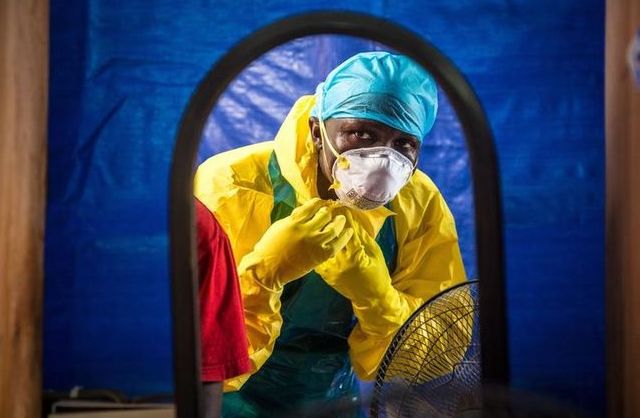 By Tom Howell Jr.
The number of Ebola-related deaths has reached an even 6,900 in the three most-affected countries in West Africa, the Centers for Disease Control and Prevention reported Thursday, the same day the U.N. Secretary General Ban Ki-moon and a U.S. senator kicked off tours of the devastated region.
Nearly half of the fatal cases hit Liberia, with 3,290, although the nation is seeing progress while the viral disease continues to rage in Sierra Leone, which has incurred 2,085 Ebola-related deaths.
Mr. Ban started his tour in Accra, Ghana, where the U.N.'s Ebola mission is headquartered. From there, he is set to visit the three hardest-hit countries and Mali, which saw a flare-up of cases in recent weeks but brought transmission under control.
"I want to see the response for myself, and show my solidarity with those affected and urge even greater global action," Mr. Ban said before he left New York, according to the U.N. daily Ebola mission report. "The Ebola response strategy is working, and we are beginning to see improvements. But now is not the time to ease up on our efforts. As long as there is one case of Ebola, the risk remains."
Read more at washingtontimes.com »
—
Related:
Up to one million facing hunger in Ebola-hit countries: UN
Ethiopians arrive in West Africa to fight Ebola
Ethiopia Holds Farewell Gala for Volunteer Doctors Headed to Ebola-Hit Countries
Africa Sets Up $28.5m Ebola Crisis Fund
Don't Let Ebola Dehumanize Africa
5,000 Ebola Health Care Workers Needed In West Africa: WHO
Ethiopia to Deploy 210 Health Workers in Ebola-Hit West Africa
In first case, Doctor in New York City is Diagnosed With Ebola
Cuba's Impressive Role on Ebola
Ebola: Africa's Image Takes a Hit
U.S. Embassy: No Confirmed or Suspected Cases of Ebola in Ethiopia
Ethiopia Launches Ebola Testing Lab to Combat Epidemic
Join the conversation on Twitter and Facebook.