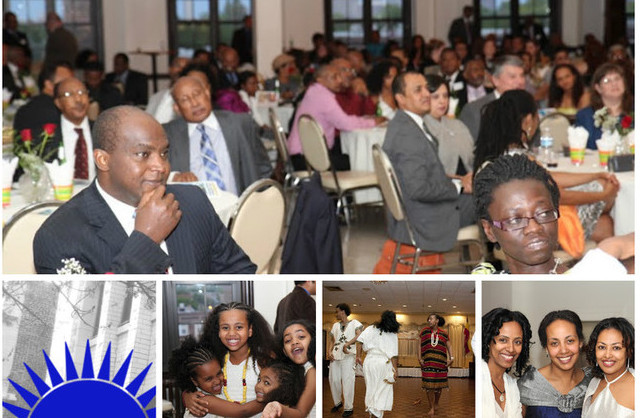 Tadias Magazine
Events News
Published: Monday, April 14th, 2014
Chicago (TADIAS) — The Ethiopian Community Association of Chicago (ECAC) will mark its 30th anniversary with a celebratory event scheduled on May 3rd, 2014.
The festivities will feature guest speakers, performances from the ECAC children's dance troupe, an Ethiopian dinner, and live entertainment by local artist Esrael Yosseph. In addition, organizers have announced that the evening will include a recognition ceremony of individuals who have made "significant contributions" to the Chicago-area Ethiopian community over the past three decades. The special guest speaker is Jerome McDonnell, a native of Chicago and host of Worldview — a world affairs radio show on WBEZ 91.5 FM Chicago that "provides in-depth conversations on international issues and their local impact."
Since it was established in 1984 ECAC has served not only as "the cultural anchor of Chicago-area Ethiopian community," but also as an "open door for refugee populations" from other African countries, including Asia, Middle East, and Eastern European nations seeking its services in areas of advocacy, education, employment, healthcare, and community outreach.
"This is a momentous occasion," said the non-profit's Executive Director, Dr. Erku Yimer, in a press release. "By building on what we have learned over the last thirty years, we continue to aim for a financially secure organization where we can expand our services and initiate new programs that will empower the community by addressing basic and emerging developmental needs." The celebratory event will serve as a fundraiser for future projects.
—
If You Go:
Saturday, May 3, 2014
Saint Andrew Greek Orthodox Church
5649 N. Sheridan | Chicago, IL 60660
6:30pm – Midnight
Tickets: $100
www.ecachicago.org
Join the conversation on Twitter and Facebook.