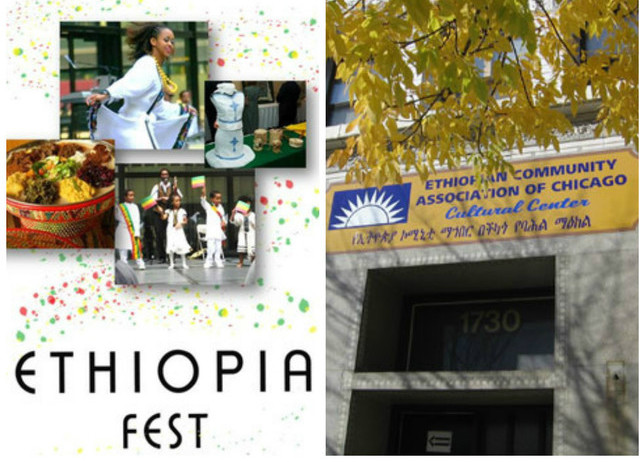 Tadias Magazine
Events News
Press release | By ECAC
CHICAGO – The Auxiliary Board of the Ethiopian Community Association of Chicago (ECAC) officially welcomes the entire greater Chicago area to participate in a celebration of rich culture in Edgewater's Senn High School on Saturday, September 13, 2014. The event helps commemorate the ECAC's 30th anniversary, and occurs the day after Ethiopian New Year (Enqutatash) celebrations.
"This festival is a continued celebration of the ECAC's thirty years of service to Ethiopians in the Chicago community," said Sergut Dejene, President of the ECAC Auxiliary Board and co-founder of the festival. "Our aim is to unite all generations of Ethiopians in the area for a day of cultural enrichment and family bonding, while showcasing our culture for the greater Chicago community."
Local vendors will offer traditional Ethiopian food, arts and crafts, and more for purchase. The event will also feature music, live traditional dance performances, and interactive cultural displays. Kids will also enjoy many fun filled activities, so the entire family is invited.
For 30 years, the Ethiopian Community Association of Chicago (ECAC) has empowered over 20,000 refugees and immigrants from countries in Africa, Southeast Asia, Eastern Europe, the Middle East, and the Caribbean. The ECAC is a not-for-profit, non-political, tax-exempt organization committed to serving the educational, cultural, psychological, and socio-economic needs of Ethiopians in Chicago land and the surrounding areas.
—
If You Go:
For tickets please visit www.ethiofestchicago.com. More information is also available at www.facebook.com/ecacauxiliary.
Join the conversation on Twitter and Facebook.