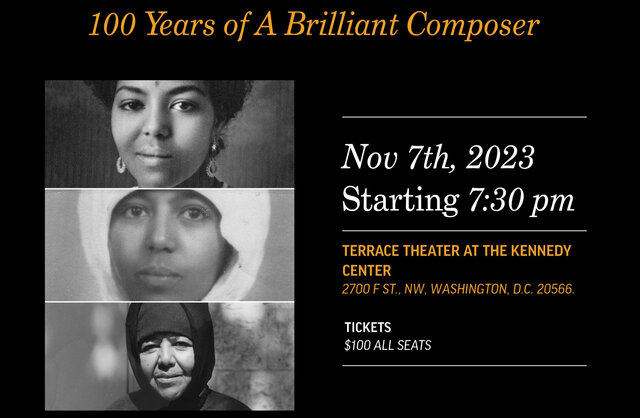 Tadias Magazine
Updated: September 26th, 2023
New York (TADIAS) – This fall, The Kennedy Center for the Performing Arts in Washington, D.C. will host an extraordinary musical tribute in commemoration of the 100th birthday of the late Ethiopian pianist and composer, Emahoy Tsege Mariam Gebru. Emahoy, who passed away earlier this year at the age of 99, left an indelible mark on the world of classical music.
This historic event, scheduled for Tuesday, November 7th in the illustrious Terrace Theater, promises to be an unforgettable evening of classical music celebrating the legacy of a remarkable artist. The highlight is the debut of never-before-performed compositions by the late pianist and composer Emahoy Tsege Mariam Gebru. Audiences will also be treated to the premiere of a previously unreleased recording featuring selections performed by the virtuoso herself.
At the heart of this celebration is Thomas Feng, a renowned classical pianist and composer. Mr. Feng has dedicated himself to the preservation of Emahoy's extensive archive of written and recorded music. During the event, he will provide insights into the technological marvels employed to safeguard and showcase this musical treasure trove.
The stage will be graced by exceptional performers, each with their own connection to Ethiopia and classical music:
John Paul McGee, a Jazz Pianist of remarkable talent.
Meklit Hadero, a Jazz/Blues Vocalist whose voice captivates hearts.
Thomas Feng, the Classical Pianist devoted to honoring Emahoy's legacy.
If You Go:
TICKETS AVAILABLE OCTOBER 2nd, 10:00am!
—
Related
Watch: Labyrinth of Belonging – Documentary about Emahoy Tsege Mariam Gebru
Pianist & Composer Emahoy Tsege Mariam Gebru Passes Away at Age 99
Tadias Magazine
Updated: March 28th, 2023
New York (TADIAS) — Emahoy Tsege Mariam Gebru, the renowned Ethiopian nun Pianist & Composer, has passed away at the age of 99 in Jerusalem, where she had been living at the Ethiopian Monastery for almost 40 years. According to Fana Broadcasting, she died on March 23rd.
Emahoy Tsege Mariam was born as Yewubdar Gebru in Addis Abeba on December 12, 1923. She was sent to Switzerland at a young age, where she studied the violin and then the piano at a girls' boarding school. After returning to Ethiopia, she was taken prisoner of war with her family during the Italian occupation and deported to the island of Asinara, north of Sardinia, and later to Mercogliano near Naples.
After the war, Yewubdar resumed her musical studies in Cairo and returned to Ethiopia accompanied by her teacher, the Polish violinist Alexander Kontorowicz. She then became a nun and took the title Emahoy and her name was changed to Tsege Mariam.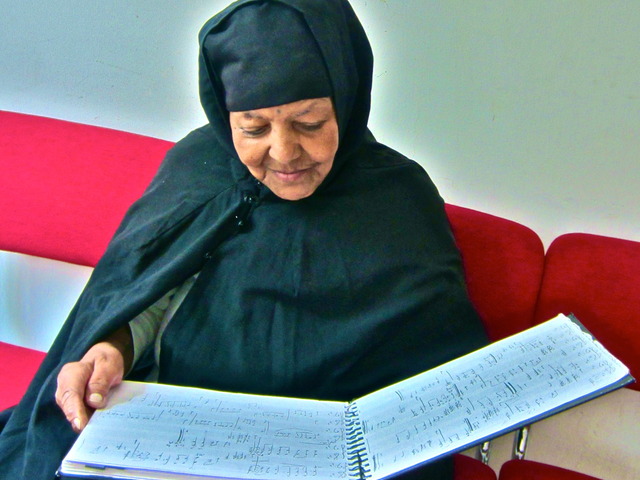 Emahoy Tsege Mariam Gebru. (Photo: Emahoy music foundation)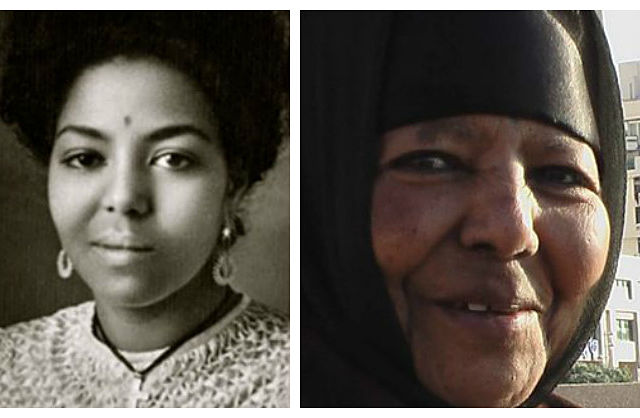 Left: Yewubdar Gebru, 1940s. (Photo: Emahoy music foundation)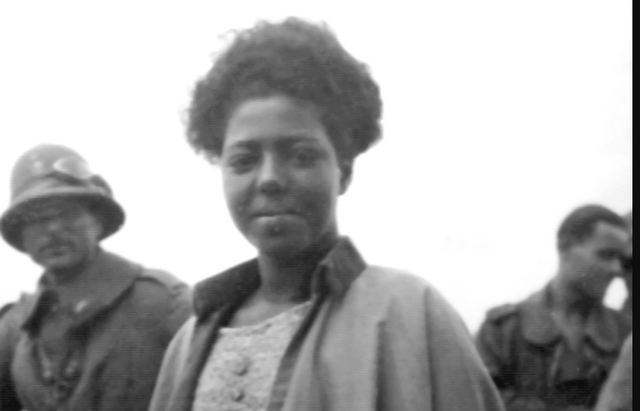 Yewubdar Gebru as prisoner of War on the Italian Island of Azinara. (Photo: Emahoy music foundation)
Although she was raised in privilege with her father, Kantiba Gebru Desta, a former mayor of Gonder and Addis Abeba, Emahoy's life was marked by struggles beyond her musical pursuits. She was taken as a prisoner of war by the Italian forces, and after their defeat, she faced obstacle from Ethiopian officials, who blocked her from obtaining a scholarship to study music in London.
Despite these challenges, she maintained a resilient attitude and famously remarked:
"We can't always choose what life brings. But we can choose how to respond."


(Photo: Emahoy music foundation)
After releasing her debut album in 1967, Emahoy Tsege Mariam dedicated the proceeds to charitable causes benefiting children. With the assistance of her family members residing in the United States, she eventually established the Emahoy Tsege Mariam Music Foundation, which aimed to provide children with opportunities to study music.
Emahoy gained international recognition through her solo compositions, which were published in the "Ethiopiques 21″ CD series by the French label Buda Musique in 2006. She is known for her classical and jazz music compositions, which are reflective and pensive, with 'Homeless Wanderer' being one of her most notable works.
Emahoy Tsege Mariam's life has been one of resilience and commitment to her art. When she was denied the chance to study music in London, she entered the Guishen Mariam monastery in the Wello region at the age of 19. Within two years, she was ordained as a nun. During the 1960s, she studied the music of Saint Yared in Gonder, and in 1967, her first album was released in Germany.
Album: Éthiopiques 21 – Emahoy Tsege Mariam Gebru 'The Homeless Wanderer'
Later Emahoy survived Ethiopia's Marxist revolution in the 1970s and continued to create music, with her piano compositions being released in 1973 to raise funds for orphanages.
Her niece Hanna M. Kebbede emphasizes the teaching moments that can be drawn from Emahoy Tsege Mariam Gebru's life, stating that "It is a uniquely Ethiopian story, but at the same time the lessons are universal."
Emahoy's music has been featured in several films, including the Oscar-nominated documentary Time and Rebecca Hall's Netflix drama Passing. Journalist and author Kate Molleson made a documentary about Emahoy Tsege Mariam for BBC Radio Four called 'The Honky Tonk Nun.'
In her interview with Alula Kebede on his Amharic radio program on the Voice of America, Emahoy said, "Although I did not have money to give them, I was determined to use my music to help these and other young people to get an education."
The music and life of Emahoy Tsege Mariam Gebru continue to inspire young people, artists, and students around the world. Her unwavering commitment to using her talents for the betterment of others is a legacy that will endure.
—
Join the conversation on Twitter and Facebook.