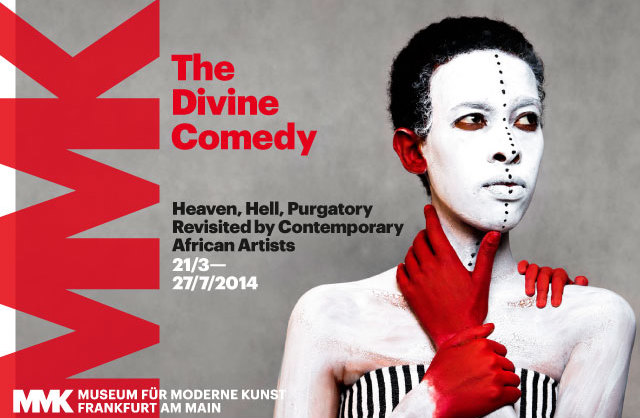 Tadias Magazine
Events News
Published: Monday, April 7th, 2014
New York (TADIAS) — The Museum of Modern Art (MMK) in Frankfurt, Germany is currently hosting an exhibition featuring several contemporary African artists including Ethiopian-American painter Julie Mehretu and Ethiopian photographer Aïda Muluneh.
The show, which opened last month and remains on display through July 27th, 2014, is based on the 14th century Italian poet Dante Alighieri's epic work entitled The Divine Comedy that highlights the author's reflections on heaven, hell and purgatory. Per MMK: "His work forms the foundation for the exhibition developed by curator Simon Njami in cooperation with the MMK and to be presented subsequently at four further venues worldwide."
The announcement adds: "Against the background of the many Africa-related exhibitions of the past years, the MMK perceives the need to investigate the significance of African art not only in the post-colonial context but also with regard to aesthetics. The exhibition will accordingly not be limited to historical or political depictions; on the contrary, it will set its sights on poetry and art as expressive means of conveying and communicating the unspoken. The exhibition concept transports the universal issues of the Divine Comedy, an incunable of European literature, into the present and places them in a transnational contemporary context."
—
You can learn more about the exhibition at www.mmk-frankfurt.de.
Join the conversation on Twitter and Facebook.