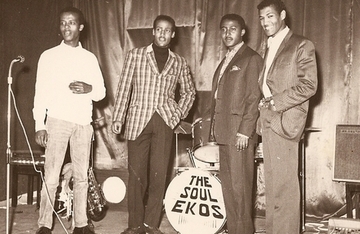 Tadias Magazine
By Martha Z. Tegegn

Published: Thursday, August 5, 2010
Washington, D.C. (TADIAS) – Teshome Mitiku has not returned to Ethiopia since his abrupt departure in 1970. In a recent exclusive interview with Tadias Magazine, the legendary artist who is scheduled to make a historic appearance accompanying the Either/Orchestra at the prestigious Chicago Jazz Festival in September, talks about his extensive music career, his memories of Ethiopia and his famous daughter, the Swedish pop star Emilia.
Teshome burst into Ethiopia's music scene during a period in the 1960′s known as the "Golden Era." He was the leader of Soul Ekos Band, the first independent musical ensemble to be recorded in the country. The group is credited for popularizing Amharic classics such as Gara Sir New Betesh, Yezemed Yebada, Mot Adeladlogn and Hasabe – all of which were written by the artist.
Prior to settling in the United States in the early 1990′s, Teshome spent over 20 years in Sweden, where he continued to hone his music skills, earn a graduate degree in Sociology, and witness his daughter grow up to become a Swedish ballad and pop music singer.
We spoke with Teshome Mitiku over coffee on U street in Washington, D.C. in what the artist says is his first exclusive interview since his hurried journey out of Ethiopia 40 years ago. The soft-spoken and humorous artist, who sprinkles his answers with sporadic laughter, discussed with us his distinguished career spanning four decades and three continents.
Here is part-one of our 3-part series, which will be published in weekly installments.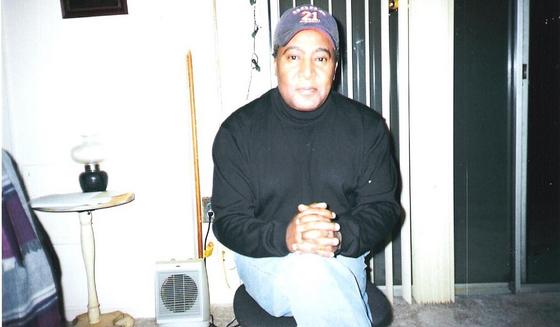 Teshome Mitiku, courtesy Photo.
You began your career as a teenager in an era known as "Swinging Addis." What was
the music scene like in Ethiopia at the time?
It was fantastic. It was an upbeat time. The 60s was an era where things developed from one form of life to another. So it was a transitional period for the whole country. New ways of thinking and doing things were emerging in singing, playing, and producing. The big band era was giving-way to small bands including groups such as the Soul Ekos band, the Ras band, etc. Music instruments were changing as well. Everywhere you went there were groups playing, clubs were packed. I was still in high school at the time, but I was already playing in different clubs with several settings. Then we ended up forming the Soul Ekos band. For the last two years of the late 60′s, I played with this band, which was the most popular band in Ethiopia. Although more such bands have flourished, I don't think anybody could replace that group.
You were one of the founding members of the band. What are your memories of Soul Ekos?
My memories of Soul Ekos band is just full of love. We were ahead of our time in many ways. We were very organized, disciplined, we had a manager and each guy in the band loved his instrument. There was no question of when to rehearse or how to rehearse it. We were playing in clubs, touring and taping. Our ideas of bringing about modern ways of playing music was getting popular. We did the recordings like Gara Sir New Betish, Hasabe, Yezemed Yebada, Mot Adeladlogn and many many more. Each one of us loved playing together. So what we did was that we rented a big house in Entoto, which had nine bedrooms and a giant living room.
So you guys also lived together?
(Laughs) Yes that is how much we enjoyed each other, we lived together. Each one of us had our own bedroom though (more laughter). We would get up at 7 o'clock and by 9 we were on stage in the living room for rehearsal until 1 o'clock, and we take lunch break until 3 and get back and rehearse until 6 then we go home. But home is where we practice so everybody did whatever they wanted to after 6. We saw too much of each other, but it never felt like that at the time.
Were you making enough money to support yourself?
We were the highest paid band. But we never placed money at the center, the music was our center. But we had income. I mean we were playing on weekends at Kangnew station in Asmara (then part of Ethiopia) and we used to play at hotels, clubs, schools, universities so the income was there. We were booked everywhere. We were flying left and right nationwide and internationally. We went to Sudan, Kenya all kinds of touring. We were a busy band.
Do you still keep in touch with some of the band members?
Yes, Teddy (Tewodros Mitiku) the saxophonist, is my brother, so we keep in touch. He lives in Maryland and I live in Virginia, so we meet and we call every now and then. I also keep in touch with Alula Yohannes, the guitarist we call each other on the phone we are even thinking of performing together. There was sort of a small reunion way back in 1995 but that reunion wasn't really a soul Ekos reunion it was a reunion of guys playing in the 60s. So we got together and played at the Hilton here, it was the relaunch of my carrier in music. So, we might do that again. But some of our guys have passed away: the singer Seifu, the trumpeter Tamrat, the drummer Tesfaye. Among the original Soul Ekos band, only four are still living: Teddy, Fekade, Alula and I.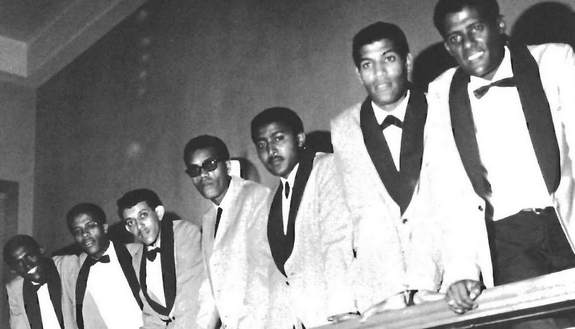 Members of the former Ekos Band: from the left Alula Yohannes, Tesfaye Mekonnen, Tamrat,
Amha Eshete (band manager), Teshome Mitiku, Feqade Amdemesqel & Tewodros Mitiku. (CP).
When did you start playing music?
I started playing music in zero grade. At the time they actually had zero grade (laughter). When you pass zero grade then you go to first grade. Zero grade was where you learned your ABC's and after you master the basics then you pass to first grade. Otherwise, you can stay in zero grade for a long time. It is after completing Kes temhirtbet, fidel and Dawit that I landed at Haile Selassie day school (Kokebe Tsiba) in Kebena, where they put me in zero grade. When I got there, I already loved singing. I loved music. I remember while getting ready to pack for school I would listen to songs on the radio, and I would just stand there and listen to the music and be late for school. I had that much love. I especially loved begena and kirar instruments. I used to stand there and listen. I also remember some of the zebegnas (guards) in Aswogag Sefer area where they used to play accordions, flutes, washint and stuff so I used to sit there with the zebegnas while the class was waiting for me.
You have made up your mind then?
Yes, early on– and I used to drum around the village. So, when I came to first grade I had a chance to study under a Danish music teacher named Paul Bank Hansen at the Haile Selassie day school music class. They gave me an entrance exam on singing, rhythm, and the concept of music and I passed it. And Mr. Hanson, who was my teacher then, said to me he would like me to become a member of a group he was building. So, there were about 40 to 50 students selected for music education. My brother Teddy Mitiku was one of them, and some of the guys from our band Tamrat Ferendji and Tesfaye Mekonnen, etc, most of them are from there. So, my teacher's wife, Margret Hanson, started teaching me piano. I went to her once and asked: "Mrs. Hanson, can you please teach me how to play this thing." I was referring to the piano, the grand piano in her house. She was shocked by my question and said: "Oh I will do that but you also have to promise me something. You have to keep time and come everyday from 4pm to 5 pm and I will teach you piano." So she used to buy me candy, cookies, there was a Coca Cola and other some soft drinks. I sat beside her and started playing. That's how I started playing the piano and went on to learn trumpet, violin, and drums. But the trumpet, my father didn't like it. He said it will probably hurt your lungs. But I used to get up at 6 o'clock and go to school at 7 to raise the flag, so the entire neighborhood will hear my trumpet. Then in the afternoon I will blow my trumpet again and put down the flag and return it to the director's office and go home. I used to do that on a regular basis.
You are also a song-writer. What is the writing process like for you?
The writing process for me is based on happenings, what happens in your life. All these songs didn't come out of the blue, each one of the songs got their own history and their own rhythm. Even right now too, writing is based on situations and conditions. It is the state of mind I am in. Most of the songs that I wrote are really a reflection of the condition that I was in at the time. Like Gara sir new betish, for example, is about our house in Kebena where I grew up. When I wrote it the title was kebena new betish, that was the idea. And the house where I was born in and grew up in Ethiopia was just right under the hill (gara) and Kebena river is right under the bridge very close to the water. So I was in a state of mind where I was unemployed at the time because of a disagreement I had with the owner of the clubs. So I used to stay home, sit at home on the balcony and drink Saris Vino. My mother used to say, "Teshu what are you doing? "and I would say "just thinking" my mother would respond "don't worry everything will be alright." That's when I sat down and started writing about our home, school and the girls at school and everybody that I know around me. So I wrote kebena new betish and after I wrote that song I went to the band and said lets hook this up. The band loved it. Then I started working at a club again, when we started playing the song and everybody at the club loved it. I mean the whole setting was different, the orchestration was different, the beat was different and the singing style was different. And it just became tremendously popular, even today. A legendary song. I don't think they can replace that song.
It's been re-recorded so many times by different artists. How do you feel about that?
I love it. I love the young generation. You know, that is the reason we recorded it so the next generation can pick it up and change the style and play it in different modes. I really appreciate them. Other radios talk shows have asking me about it and I said it is good. I wish all Ethiopians were like that. We should renew the style and do it again. The song is very open and you can add anything you want to it. One just needs to invest a little time on it.
–
Related:
Part two: Exclusive Interview With Ethiopian Legend Teshome Mitiku
Part Three Exclusive: Teshome Mitiku Plans to Return to Ethiopia
Listen to Gara Sir Nèw Bétesh – Tèshomé Meteku (Ethiopiques)

Join the conversation on Twitter and Facebook.