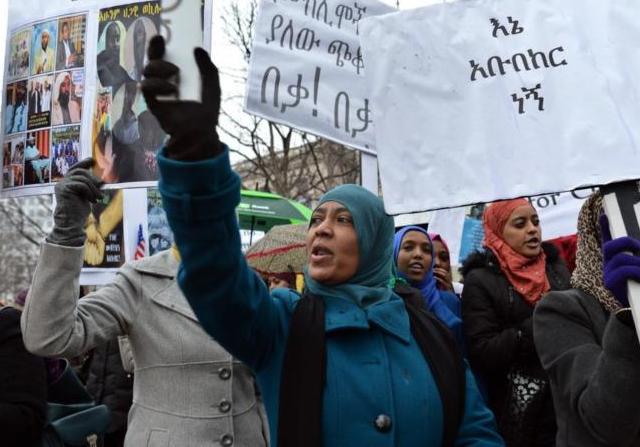 By Awol K. Allo

A high profile trial against protest leaders – intellectuals, activists and elected members of "The Ethiopian Muslim Arbitration Committee" – is shaking the Ethiopian political landscape. The government argues that the accused harbour "extreme" Islamic ideologies. It accuses them of conspiracy with terrorist groups to overthrow the government and establish an Islamic state in Ethiopia.
The accused have professed their innocence and denied the charges. In the courtroom, they present the prosecution's case as the continuation of repression by legal means, which resembles the totalitarian perversion of truth and justice of Stalinist and Apartheid regimes.
Read more.
—
Join the conversation on Twitter and Facebook.