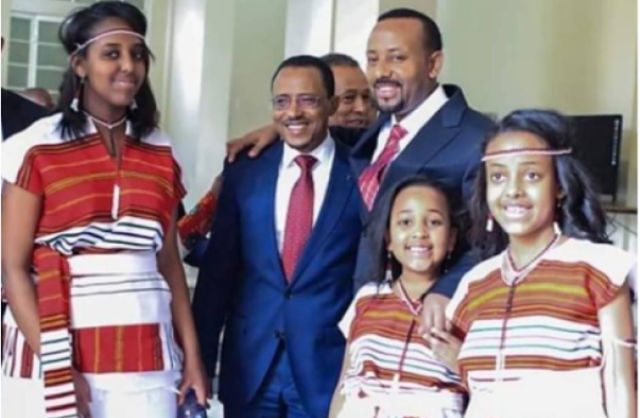 Tadias Magazine
By Tadias Staff
Updated: May 7th, 2018
New York (TADIAS) — Dr. Abiy Ahmed is making Ethiopians feeling optimistic again.
Just this past week the new PM led successful negotiations with neighboring countries that allowed his land-locked country of 100 million people to take a stake in the Port of Djibouti and Port of Sudan.
Now there is even talk of possible peace with Eritrea. Who knows, but if there is success in rekindling formal Ethiopia-Eritrea dialogue it may also lead to Ethiopia's potential use of Assab Port through a lease or similar business arrangement with Eritrea. Certainly, such a development would also allow the latter to jump-start its economy and reestablish relations with its one-time biggest trading partner that's now ranked as Africa's fastest growing economy.
In February when Ethiopia's former Prime Minister announced his surprise resignation "there was little reason to think his successor would be an improvement," notes The Washington Post in an article published on Sunday titled "After years of Unrest, Ethiopians are Riding an Unlikely Wave of Hope. Will it Last?"
The newspaper adds:"The country was under a state of emergency that followed a years-long state crackdown on opposition political activity. Thousands of activists and dissident journalists had been detained, and hundreds had died in demonstrations crushed by government forces. Then came Abiy Ahmed, who at 42 is one of the youngest leaders on the continent. In his first month as Ethi­o­pia's premier, he has ushered in an unlikely wave of hope and even optimism in this close U.S. ally that serves as something of a linchpin to the stability of East Africa."
Furthermore, it is worth repeating that since taking office barely five weeks ago Ethiopia's charismatic new PM has made an unprecedented outreach to opposition parties and rival leaders calling on them to prepare for peaceful dialogue and negotiations, has conducted well-received visits to cities that were the epicenter of years of anti-government protests, and restored Internet services for the entire country.
In addition, Dr. Abiy is keeping his promise to eliminate "favoritism" toward security forces by undertaking a review of past business contracts awarded to military-industrial conglomerates.
Above all, last month Abiy undertook a much needed national peace tour across the country to foster unity and calm ethnic tensions. Likewise, all indications are that Dr. Abiy will also move soon to lift the unpopular current State of Emergency imposed by his predecessor.
In the end the credit goes to all Ethiopians, both in the homeland and abroad, who have finally put their country on the right path to democracy through courageous demonstrations and years of persistent calls for accountable leaders.
—
Join the conversation on Twitter and Facebook.