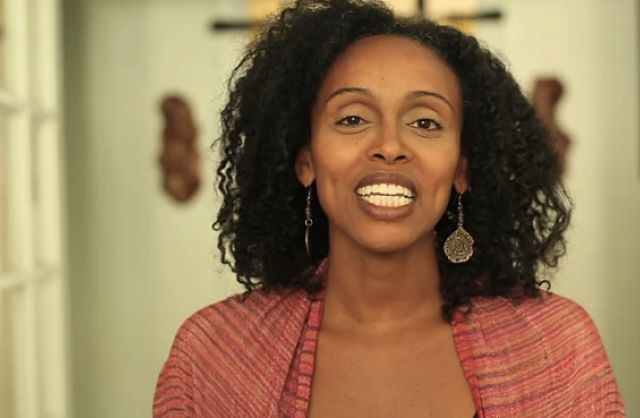 Tadias Magazine
By Tadias Staff
Published: Thursday, August 25th, 2016
New York (TADIAS) — Ethiopian American playwright Antu Yacob's critically acclaimed play, Mourning Sun, has been selected to be performed at the 2016 Kampala International Theatre Festival in Uganda this coming November.
Mourning Sun, which premiered in New York last Fall, is set in Ethiopia as well as the U.S. and tells a love story between Ethiopian teenagers, Biftu and Abdi, which gets crudely interrupted by a forced arranged marriage resulting in Biftu becoming a fistula patient. Abdi finds refuge from his loss by getting himself immersed in a new culture in New York City, trying in vain to forget the past. Antu says the theatrical production is inspired by stories of various women that her physician sister shared with her while volunteering at the Addis Ababa Fistula hospital.
"Several years ago my sister, who is now a medical doctor, volunteered at the Addis Ababa Fistula Hospital in Ethiopia," Antu recalls. "Hearing the devastating stories of the young women she encountered there, I realized any of one of those women could have easily been me. This realization hit me hard and I wanted to tell their stories, bringing awareness to those of us here in the United States."
Antu who has launched an Indiegogo campaign to help cover airfare costs for her cast, which the Kampala International Theatre Festival does not include, says "my larger goal in writing the piece was eventually to present the piece throughout countries in Africa affected by the obstetric fistula epidemic. It is a dream of mine to present the play to women who are fistula survivors, for them to see their experiences acknowledged. Equally fulfilling is the idea of presenting it as an educational, and possibly preventative measure for those surrounding them. As artists, we would be given the chance to allow our art to reflect our deep care for the womens' wellness and desire to eradicate this condition throughout the globe."
"The play's participation in the Kampala International Theatre Festival, an annual event that gives a platform to connect the East African theatre-making community as well as broaden the access to theatre and develop new audiences, would be the first step in connecting the imaginary world created in the play and the real life struggles and hope it reflects," Antu adds.
—
You can learn more and support the campaign at www.indiegogo.com.
Related:
In the Gray: A One Person Ethio-American Show by Playwright Antu Yacob
Join the conversation on Twitter and Facebook.