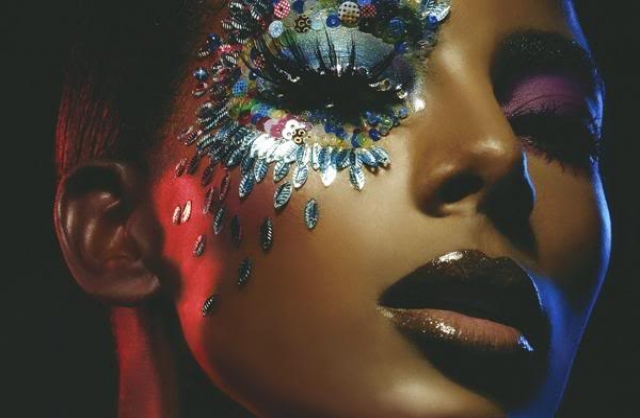 Tadias Magazine
By Tseday Alehegn

Published: Thursday, March 29, 2012
New York (TADIAS) – Our next feature for Women's History Month is model and philanthropist Maya Gate Haile. Maya is signed with Elite New York and Los Angeles, and has worked with Ford Model (Chicago & Miami), IMG (Paris), and Zero Management Model (South Africa). She was born in Ethiopia, grew up in Holland and speaks four languages (English, Dutch, Amharic, and Guragena). She currently resides in Harlem, New York with her husband Chef Marcus Samuelsson. In addition to fashion & modeling, Maya's personal interests include photography and learning about diverse cultures. "I believe it enriches people's lives and everyone should embrace the best part of different cultures to create your own culture without forgetting your original one," she says.
Maya serves on the steering committee for UNICEF's Next Generation and focuses on reducing child mortality and improving the lives of children through education, engagement and advocacy work. Maya is also involved with 10×10, a feature film and social action campaign developed by ABC news journalists to empower girls in developing nations by providing access to education.
In 2011, Maya launched 'Ethiopia's Next Number One Model,' an initiative to provide Ethiopian women with support and resources to gain access to international modeling opportunities. Maya serves as host of the program where the winning contestant receives a 3-year contract with a top international modeling agency as well as travel opportunities to network with high-fashion designers. Maya has been quoted as saying "Modeling is not a destination, it's a start." Her work both in the fashion industry as well as her outreach with youth is a testament of her desire to uplift and inspire the next generation.
"What I love about my job the most is working with creative people," Maya tells Tadias. "I work and learn at the same time, and meet new people every day." Her role models are "the women of Ethiopia, who work hard everyday to make their parents and family proud."
Reflecting on her volunteer and charity work Maya says: "Working and being a model is glamourous and it's been so great, but what's next? Helping people. My family did that and they are still doing it, and when you get so much love and you see how people care you just want to give back to your people."
To Tadias readers Maya says: "Dream big. Be positive. Take chances. Be mindful of your day. Respect yourself and you will respect others."
—
Stay tuned for more highlights celebrating Ethiopian women role models and change agents.
Related Women's History Month Stories:
Interview with Birtukan Midekssa
Interview with Artist Julie Mehretu
Interview with Nini Legesse
Interview with Sahra Mellesse
Interview with Lydia Gobena
Interview with Author Maaza Mengiste
Interview with Grammy-nominated singer Wayna
Interview with Bethlehem Tilahun Alemu
Interview with Journalist Fanna Haile-Selassie
Interview with Dr. Mehret Mandefro
New Book Highlights Stories of 70 Accomplished Ethiopian Women (TADIAS)
Join the conversation on Twitter and Facebook