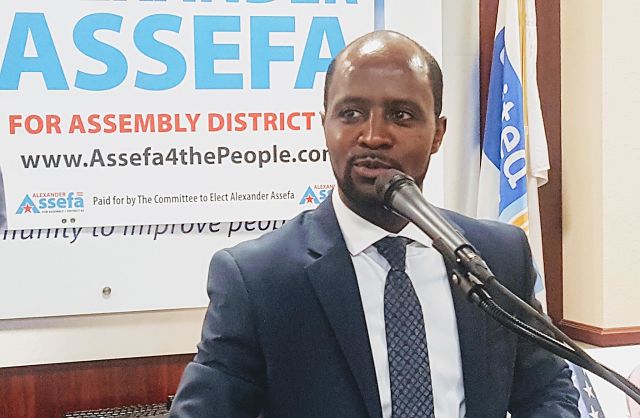 Alexander Assefa received over 55% of the votes in his primary run for a seat in Nevada's 42nd Assembly district.
The Amsale Spring 2019 Show and a deeply moving tribute was held on the terrace of Gramercy Park Hotel in NYC on Friday.
"My government is not interested in loans, it is interested in having those objects returned," says Ethiopia's Ambassador to the U.K.
Ethiopian American engineer Fisseha Atlaw helped pioneer the development of Ethiopic software in the late 80s and early 90s.
The 'Jember' series, the first Ethiopian superhero comic, is written and created by Beserat Debebe.
On his award-winning CNN series, Parts Unknown, Anthony Bourdain explored cultures and cuisines around the world.
The New York Times reviews Nafkote Tamirat's debut novel, "The Parking Lot Attendant."