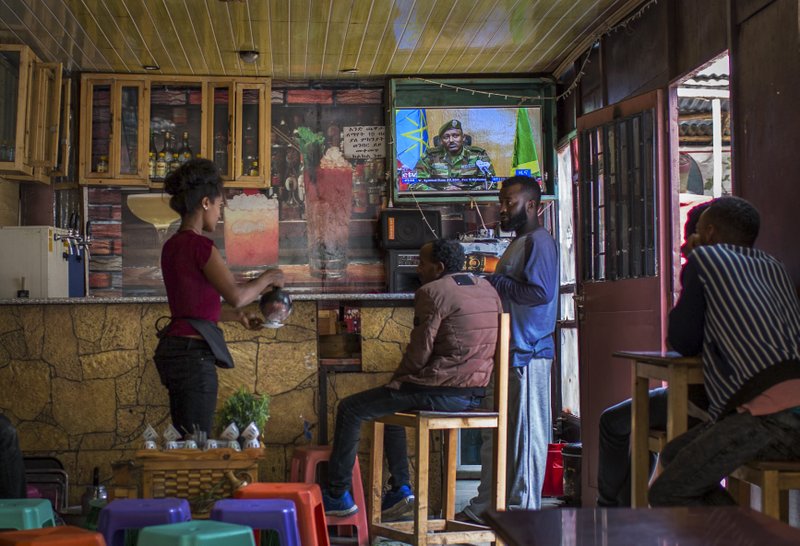 The army general accused of leading a failed coup was killed Monday in a firefight with security forces amid a security crackdown in which more than 180 others have been arrested.
After meeting in Washington D.C. and dating for several years Ariana and Joel Makonnen tied the knot in 2017.
We close the year with our annual photo highlight of some the biggest stories featured on Tadias. As always, we look forward to many more years of service and wish you all a Happy New Year!
The Adwa Pan-African University is envisioned as a gift from Ethiopia to Africa. It'll open with a graduate program.
This summer global art platforms and publications have featured the works of artists Elias Sime, Aida Muluneh and Merid Tafese as well as gallery owners Mesai Haileleul and Rakeb Sile.
In Las Vegas last week Assemblyman Alexander Assefa was among the local elected officials who met with Ambassador Fitsum Arega.
The event organized by the CMA in collaboration with the Ethiopian Community Mutual Assistance Association and the Ethiopian Social Assistance Committee was held on June 2nd.