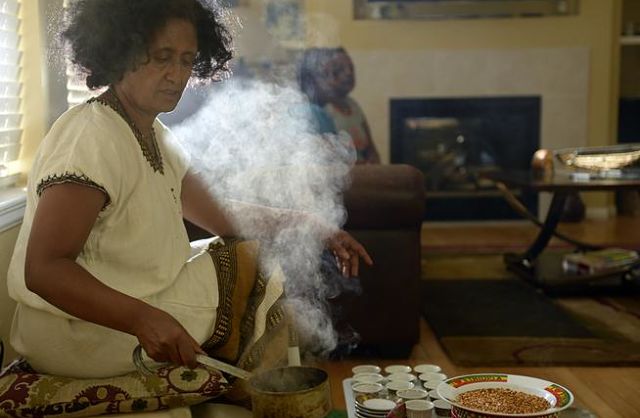 Crowds at the Taste of Ethiopia rapidly multiplied each year since it started in 2013.
Biiftu Duresso is headed to Barnard College in the Fall. And she has a great role model in her father Jamal.
The first annual commemoration of African American pilot Col. John C. Robinson was held in Ethiopia last month.
Berhane Daba and friends started EWDNA, which to today has more than 3,000 members and supports people with disabilities.
Jomo's products celebrate the traditional aesthetic of Ethiopian household items with modern design and artistic sensibilities.
Obama made the remark during a press conference in Addis Ababa on Monday highlightIng history of U.S.-Ethiopia relations.
The New Yorker Magazine has a great highlight of Ethiopian American singer and song-writer Rachel Brown who is releasing a new EP this week.