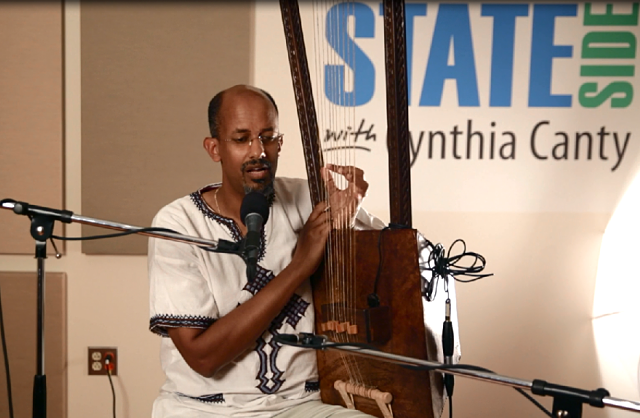 As part of their Songs from Studio East series Michigan Radio presents contemporary begena player Temesgen Hussein of East Lansing.
Ruth Negga's film, Loving, is scheduled to be featured on opening night at the Austin Film Festival on October 13, 2016.
Feyisa's symbolic protest comes decades after two black athletes showed political support during the 1968 Olympics for the civil rights movement in America.
An Ethiopian American labor leader Tefere Gebre is leading a national effort to naturalize immigrants so they can vote in the 2016 U.S. election.
Legendary Ethiopian musician Mahmoud Ahmed is scheduled to perform at Carnegie Hall on Saturday, October 22nd, 2016.
In an email to Foreign Policy Magazine on Friday, Feyisa Lilesa called Hailemariam Desalegn's claims "baseless, completely false, and insulting."
The program included a performance by Grammy-nominated singer and songwriter Wayna as well as talk and book signing by Lemn Sissay.