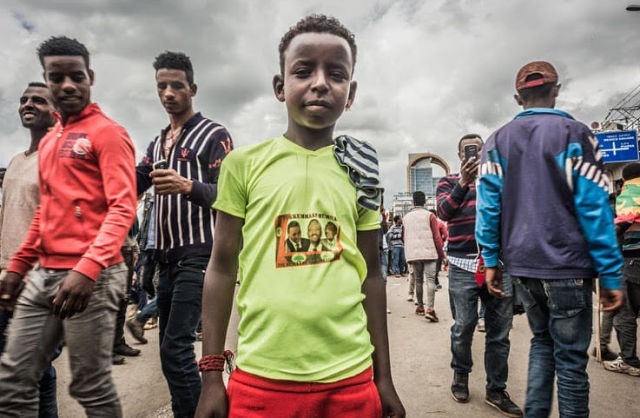 Something extraordinary is happening in Ethiopia. Under PM Abiy, the past is giving way to something resembling democracy.
Meet Timnit Gebru, AI innovators who is on the front-lines of artificial intelligence technology advancements.
PM Abiy Ahmed visited the United States in July 2018 meeting with members of the Ethiopian Diaspora community in Washington D.C., Los Angeles and Minneapolis.
Ethiopian American engineer Fisseha Atlaw helped pioneer the development of Ethiopic software in the late 80s and early 90s.
Artist Tariku Shiferaw participated this Fall in the Whitney Museum's Independent Study Program, and will be part of the Drawing Center's Open Sessions in Spring 2019.
Awetu Simesso was not only a beloved scholar, civic society leader, and talented actor but a mentor to many people.
The season finale of Marcus Samuelsson's PBS show on August 14th featured D.C.'s Ethiopian immigrant community.