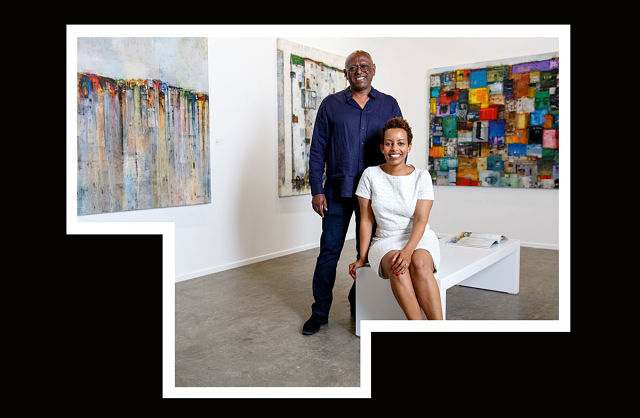 This summer global art platforms and publications have featured the works of artists Elias Sime, Aida Muluneh and Merid Tafese as well as gallery owners Mesai Haileleul and Rakeb Sile.
Rita died on 30 May 2019 at the age of 91. At the time of her death, she was working on Volume 2 of 'Ethiopian Reminiscences'.
We close the year with our annual photo highlight of some the biggest stories featured on Tadias. As always, we look forward to many more years of service and wish you all a Happy New Year!
The Adwa Pan-African University is envisioned as a gift from Ethiopia to Africa. It'll open with a graduate program.
Lemn Sissay has won the PEN Pinter prize, set up in memory of playwright Harold Pinter. The poet, performer playwright, artist and broadcaster will receive the award at a ceremony at the British Library on October 10th.
PM Abiy Ahmed presented Dr. Catherine Hamlin with Ethiopia's prestigious citizenship award during the hospital's 60th anniversary celebration on Wednesday, May 29th.
The event organized by the CMA in collaboration with the Ethiopian Community Mutual Assistance Association and the Ethiopian Social Assistance Committee was held on June 2nd.