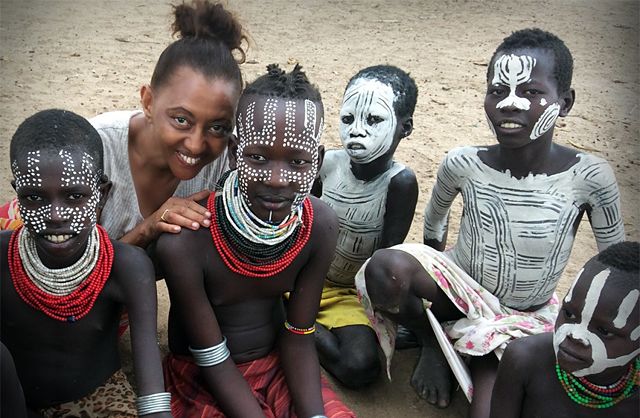 "The collection's designs are inspired by the practice of the North's traditional weaving and the South's intricate body painting."
Joel Makonnen is the great-grandson of Haile Selassie & Ariana Austin is the granddaughter of the mayor of Georgetown, Guyana.
The film is an adaptation of the book Prevail, which documents personal stories from Mussolini's Invasion of Ethiopia.
The digital icons often used to express ideas and emotions comes courtesy of Deseta Design. The images "celebrate everything ethiopian.
Kelela's highly anticipated first studio album, Take Me Apart, was released on Friday, October 6th by Warp Records. She spoke to Newsweek.
Founded by Ethiopian American publisher Elias Wondimu, TSEHAI is the only black owned press housed in a U.S. university.
'Breathe in the Roots' Filmmaker Shop Talk and screenings are scheduled for next month in Maryland and Virginia.