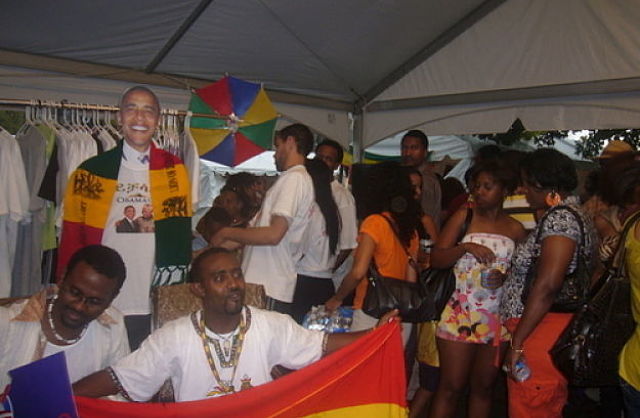 The Washington Post coverage of the Ethiopian community needs to go beyond the usual refugee story and rush stops to U Street.
The fourteen fellows from Ethiopia, all under the age of 35, are part of 500 other promising young leaders from across Africa.
The first annual commemoration of African American pilot Col. John C. Robinson was held in Ethiopia last month.
Berhane Daba and friends started EWDNA, which to today has more than 3,000 members and supports people with disabilities.
Jomo's products celebrate the traditional aesthetic of Ethiopian household items with modern design and artistic sensibilities.
White House annouces first visit of a sitting U.S. president to Ethiopia and African Union scheduled for late July.
The New Yorker Magazine has a great highlight of Ethiopian American singer and song-writer Rachel Brown who is releasing a new EP this week.