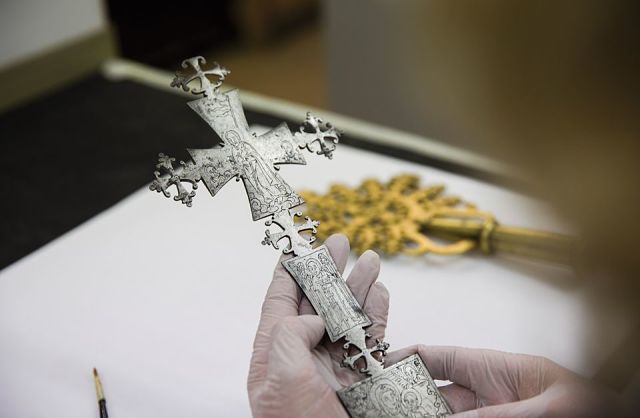 "My government is not interested in loans, it is interested in having those objects returned," says Ethiopia's Ambassador to the U.K.
Amsale Aberra, Founder of the bridal and fashion design house, AMSALE, has passed away. Amsale was 64 years old.
Ethiopia officially asked for restitution of the country's looted treasures in 2007, but was rejected.
Ethiopian American engineer Fisseha Atlaw helped pioneer the development of Ethiopic software in the late 80s and early 90s.
Ethiopian photographer Aida Muluneh's body painting pictures will stop you in your tracks.
Gates-Cambridge scholar, Samuel Kebede, will use his new scholarship for an MPhil degree in Public Health.
The Economist praises Maaza Mengiste's essay in "The Displaced: Refugee Writers on Refugee Lives" as outstanding, lyrical, and unsettling.