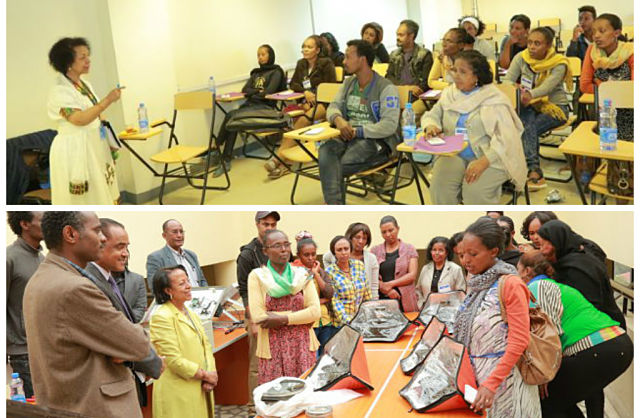 Nation to Nation Networking in collaboration with AAU hosted a successful solar energy workshop in Ethiopia in February 2017.
The play, In the Gray by Antu Yacob will be performed at the 2017 United Solo Theatre Festival in New York City on September 17th.
Formal relations between the U.S. and Ethiopia stem back to 1903, and in spite of Ethiopia's instability, the U.S. has maintained relations.
Dr. Lishan Aklog, Harvard-trained physician & CEO of the medical company PAVmed is recognized as one of America's top doctors.
Addis Fine Art Gallery's second group exhibition entitled "Addis Calling II" opens in Ethiopia's capital city on March 25th, 2017.
Former President Barack Obama has named Yohannes Abraham as a senior adviser to the Obama Foundation, where he will help run day-to-day operations.
Wayna's new song, released in honor of Women's History Month, shows solidarity with women and girls in her native Ethiopia.