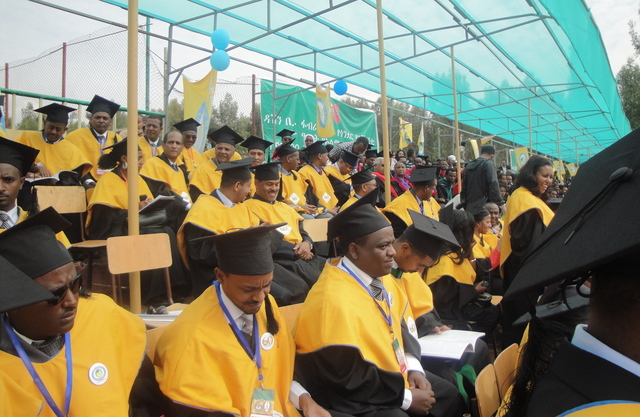 The University of Gondar "re-graduated" 500 alumni along with 4000 students during its 60th year Diamond Jubilee celebration.
Ethiopia is represented by 13 young leaders at this year's Mandela Washington Fellows for Young African Leaders.
Dr. Ted Vestal writes about the recently held celebration honoring the 60th anniversary of Haile Selassie visit to Oklahoma.
Born in Ethiopia and raised in Seattle, Mintwab Zemeadim was exposed to two vastly different portrayals of Ethiopia during her upbringing.
Julie Mehretu is one of 13 "leading figures and visionary talents" selected from a diverse range of artists.
A Sister Cities agreement was signed between Aurora, Colorado and Adama, Ethiopia on August 23rd, 2014.
Girma Yifrashewa's concert coincided with the release of his new CD Love & Peace by Unseen Worlds.