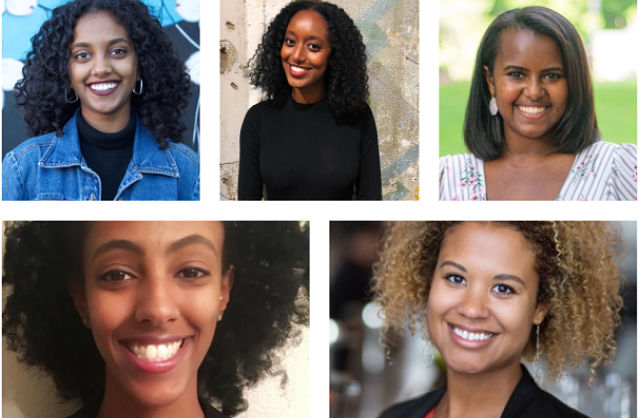 Ethiopian Diaspora Fellows spend up to six months in Ethiopia interning at various organizations.
Sinna Habteselassie recently made history at the University of Cincinnati after she was elected as student body president.
PM Abiy Ahmed visited the United States in July 2018 meeting with members of the Ethiopian Diaspora community in Washington D.C., Los Angeles and Minneapolis.
Ethiopian American engineer Fisseha Atlaw helped pioneer the development of Ethiopic software in the late 80s and early 90s.
The 90-minutes performance opens on November 29th at Luna Stage in West Orange, New Jersey.
Birtukan Mideksa, a former judge and opposition leader, has been sworn in as the head of Ethiopia's electoral board.
Ethiopian American novelist Dinaw Mengestu is among 32 black male writers of our time featured by The New York Times.