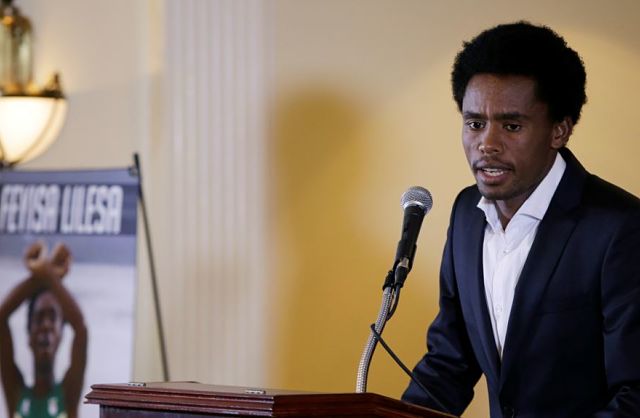 Marathon Olympian Feyisa Lilesa will return to Ethiopia in the coming weeks with his wife and children.
Meet Timnit Gebru, AI innovators who is on the front-lines of artificial intelligence technology advancements.
"My government is not interested in loans, it is interested in having those objects returned," says Ethiopia's Ambassador to the U.K.
Ethiopian American engineer Fisseha Atlaw helped pioneer the development of Ethiopic software in the late 80s and early 90s.
The 'Jember' series, the first Ethiopian superhero comic, is written and created by Beserat Debebe.
Addis Ababa is home to a burgeoning women's movement, including the first openly declared feminist group called Setaweet.
Eden Gebre Egziabher is one of the first owners of an Ethiopian food truck in NYC. She says: I want "to bring my culture to Main Street."