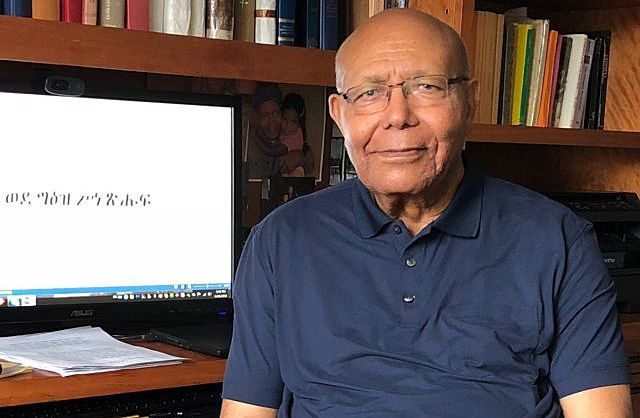 Prof. Getatchew Haile passed away on June 10, 2021 in New York City after a long illness.
College bound sisters Ethni & Serene Amsale of Middletown, Delaware reflect on their Ethiopian culture.
An essay dedicated to 125th Anniversary of the victory of Battle of Adwa published here in honor of Black History Month.
A conversation with Tigist Kebede, Co-Founder of Habeshaview, an Ethiopian film distribution and streaming company.
Twenty works by Skunder Boghossian will be offered at Bonhams modern and contemporary African art sale in New York on May 4.
Time Magazine names Gro Intelligence, founded by Sara Menker, among the 100 Most Influential Companies.
This week A Fire Within, executive produced by Liya Kebede, is set to premiere at Atlanta Film Festival.