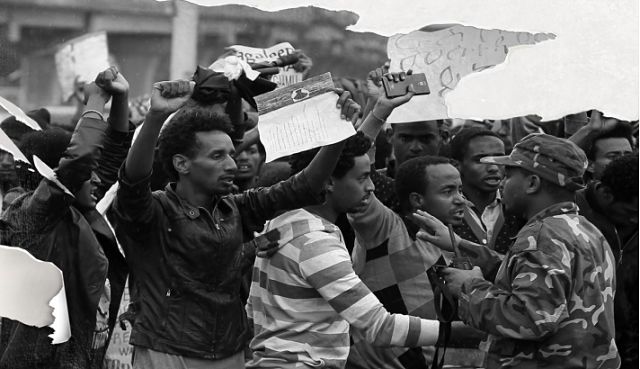 A public forum on Ethiopia's current state of emergency is being held at Stanford University from January 21 – 22, 2017.
Over the past few years, the Ethiopian American singer has been slowly bubbling on the R&B underground in Texas and beyond.
Formal relations between the U.S. and Ethiopia stem back to 1903, and in spite of Ethiopia's instability, the U.S. has maintained relations.
Yohannes Abraham, first Ethiopian American in a senior White House role, encourages the Ethiopian community to remain engaged.
Abel Tilahun's upcoming show, Odyssey, will take place in Addis Ababa next month from January 3rd to 24th, 2017.
The scene could not have been more damaging: TV camera rolling, the Congressman snuck out from his own public event.
Here are a few images of the biggest Ethiopian Diaspora arts and culture stories of 2016 curated from the Tadias instagram Page.