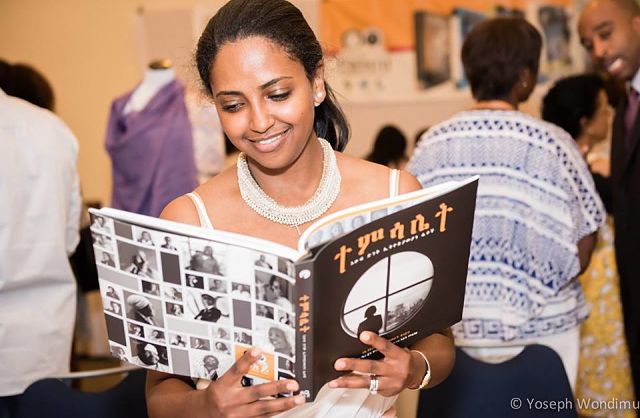 The program held on Saturday, June 25th included a presentation by the Editor of Temsalet: Phenomenal Ethiopian Women.
The Mandela Washington Fellowship for Young African Leaders (YALI) was launched by President Obama in 2014.
Muhammad Ali became the world heavyweight champion at the age of 22 while growing into a powerful voice for social change.
At Major Bishane Whitmore's CGSC graduation his grandfather General Tilahun Bishane was recognized.
Julie Mehretu will exhibit her work in Ethiopia for the first time at The Modern Art Museum in Addis Ababa.
The briefing held on on June 8th focused primarily on domestic U.S. policy priorities through panel discussions hosted by White House officials.
Dr. Syoum Gebregziabher recounts his time as Mayor of Gonder and his life journey in his memoir "The Symphony of My Life."