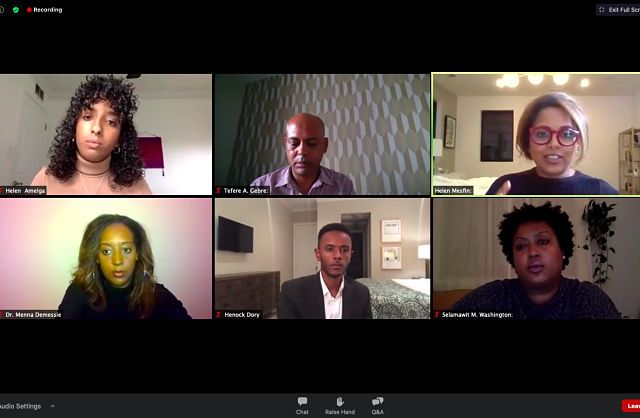 Tadias hosted a timely discussion on civic engagement and voter mobilization on Sunday, October 25th featuring a new generation of Ethiopian American leaders from various professions.
Addisu Demissie is the person in charge of putting together the Democratic party's nominating convention that kicks off on August 17th.
This week marks the 60th anniversary of Abebe Bikila's legendary victory at the 1960 Summer Olympics in Rome.
Helen is part of a new generation of Ethiopian Americans pushing for more civic engagement in our community.
Jomo was one of the people prominently featured in a recent New York Times article aptly tilted "Opening the Doors of Design."
Dr. Wuleta Lemma, an Ethiopian American health care entrepreneur representing Ethiopia, is the CEO of Lalibela Global-Networks.
Founded by Amsale Aberra and Neil Brown, The Amsale Group is one of the world's leading luxury bridal houses based in NYC.