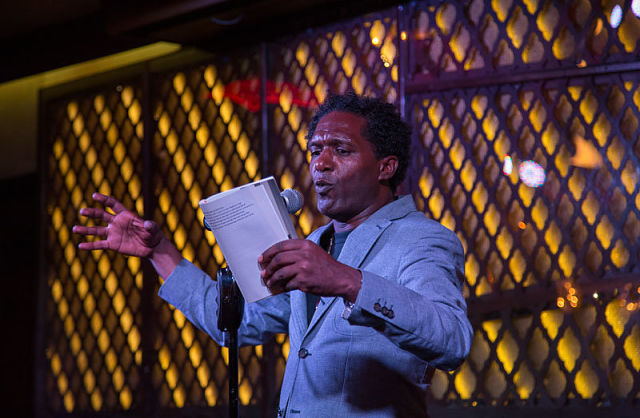 The festival program features several acclaimed Ethiopian and Ethiopian-American artists, musicians, and writers.
Named after the 3rd round of Ethiopian coffee ceremony, "Bereka" is a heart-stopping film of a family's sudden departure from Gondar and the triumphant return of grandchildren to their ancestral home.
An Essay Dedicated to 124th Anniversary of Ethiopia's Victory at the Battle of Adwa. It's published in honor of Black History Month.
The Adwa Pan-African University is envisioned as a gift from Ethiopia to Africa. It'll open with a graduate program.
The Hill Center Galleries in Washington D.C. is showcasing a sensational exhibit titled 'The Jazz Experience' curated by visual artist Sofia Kifle in collaboration with her brother, Gediyon Kifle.
Naturally, most of the restaurants in this neighborhood serve traditional Ethiopian cuisine but even that is beginning to evolve.
Next month Ruth will make her NYC debut at Brooklyn's St. Ann's Warehouse, where Hamlet is scheduled for its American premiere on February 1st and set for a five-week run through March 8th.