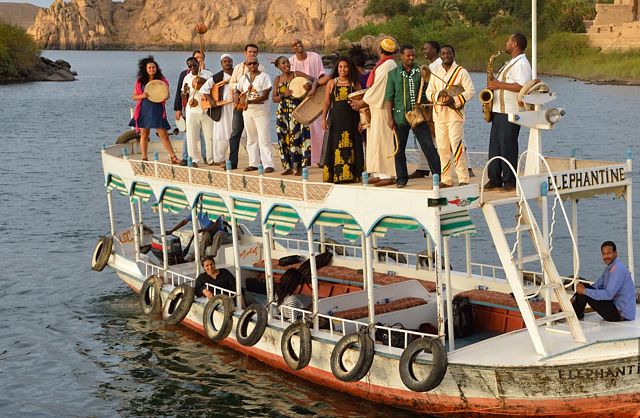 The Nile Project is a collaboration of musicians & artists from 11 Nile countries through creative cross-cultural interactions.
The play Mourning Sun will be presented at the Kampala International Theatre Festival this November 23-27, 2016.
Feyisa's symbolic protest comes decades after two black athletes showed political support during the 1968 Olympics for the civil rights movement in America.
The D.C.-based Aslan Project, is leading efforts to establish a world-class cancer treatment program for children in Ethiopia.
The concert, which is part of the MetLiveArts program, is presented in collaboration with the World Music Institute.
Olympian Feyisa Lilesa staged a daring protest against his home government when he crossed the finish line in Rio last Sunday.
The program included a performance by Grammy-nominated singer and songwriter Wayna as well as talk and book signing by Lemn Sissay.