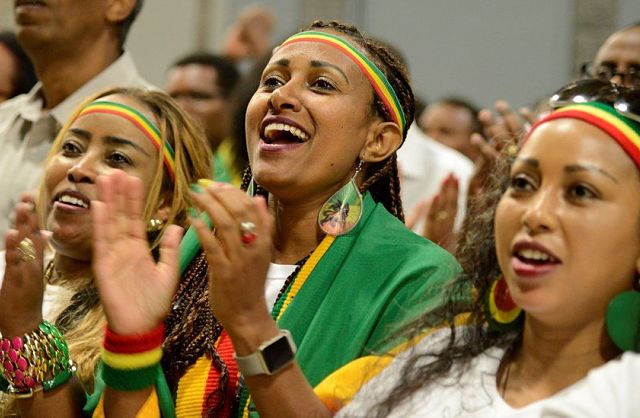 Abiy Ahmed's latest decision to fill 50 percent of his cabinet with female ministers is an integral part of the transformative agenda.
Sinna Habteselassie recently made history at the University of Cincinnati after she was elected as student body president.
PM Abiy Ahmed visited the United States in July 2018 meeting with members of the Ethiopian Diaspora community in Washington D.C., Los Angeles and Minneapolis.
Ethiopian American engineer Fisseha Atlaw helped pioneer the development of Ethiopic software in the late 80s and early 90s.
Julie's new exhibit at White Cube Mason's Yard in London will be on display through November 3rd, 2018.
Renowned economist Professor Lemma Senbet completed his 5-year leadership at AERC and is now back in the U.S.
The 2018 Hub of Africa Addis Fashion Week took place in Ethiopia's capital city last week.