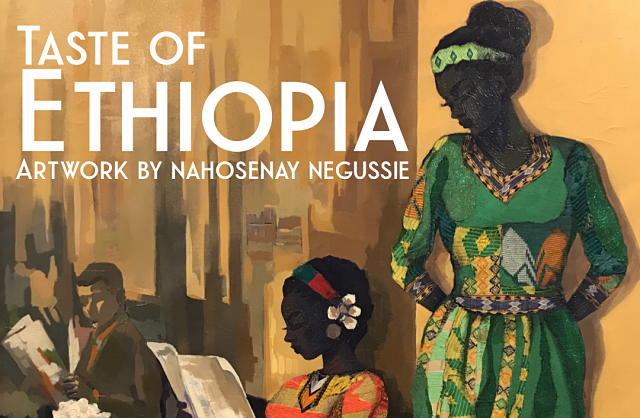 "My art considers the object as a social indicator, a 'sign bearer,'" says Nahosenay in his artist statement.
Ethiopian Americans Tsion Gurmu, Saron Tesfalul, Lilly Workneh, and Awol Erizku are featured in Forbes' 2018 30 Under 30 List.
50 years after Haile Selassie's state visit to Canada, his grandson, Prince Ermias, is retracing his steps with visit to the country.
The digital icons often used to express ideas and emotions comes courtesy of Deseta Design. The images "celebrate everything ethiopian.
Jomo's African themed furniture particularly celebrates ancient Ethiopia as well as Kenya while creating elegant household items.
Tefere Gebre, a native of Ethiopia, is an Executive Vice-President of the AFL-CIO, a position Gebre has held for the past five years.
"Chasing flavors has been my lifelong passion," says Marcus. PBS said the series, which is in production, will premiere in 2018.