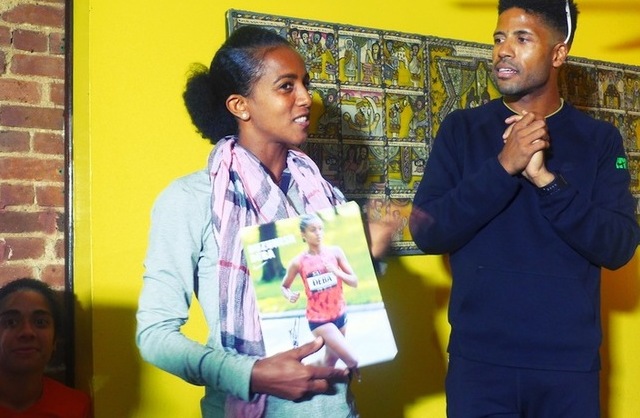 The gathering at Queen of Sheba Restaurant in Manhattan Thursday featuring Buzunesh Deba was sponsored by Nike.
The Ethiopian shoe brand's first international retail space is located a Westfield Valley Fair Mall in San Jose, California.
Prince Alemayehu Tewodros was orphaned at the age of seven, when his father died rather than surrender to the British troops.
Hilton Addis Ababa has been part of the city's landscape and a leading member of the community for 45 years.
The exhibition is currently on display at the Savannah College of Art and Design Museum of Art.
Mohammed Abbajebel Tahiro is the first Ethiopian and African-born candidate vying for a U.S. Senate seat.
Ethiopia was highlighted at 2014 Annual African Day Parade & Festival in Harlem.