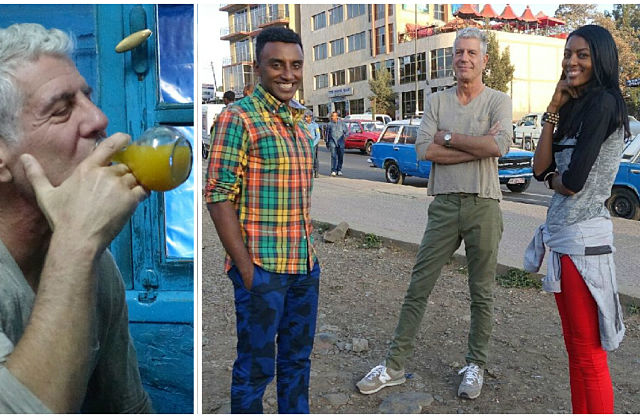 The Parts Unknown episode featuring Ethiopia is scheduled to premiere on CNN on Sunday, October 18th, 2015.
Can Ethiopian-Canadian music star Abel Tesfaye (The Weeknd) Turn Himself Into the Biggest Pop Star in the World?
President Obama became the first sitting U.S. president to visit Ethiopia in July of 2015.
Flavor Cake & Pastry shop owner Kidist Assafa relocated from Montana to Washington DC and pursued a new career as chef.
For Awol Erizku this is an opportunity to raise awareness as well as to investigate & contribute to the culture that he comes from.
Atti Worku received the African Youth Excellence Award at a ceremony recently held in Worcester, Massachusetts.
When the author returned to Ethiopia and rediscovered his birthplace, Addis Ababa, it led him to his most recent book project.