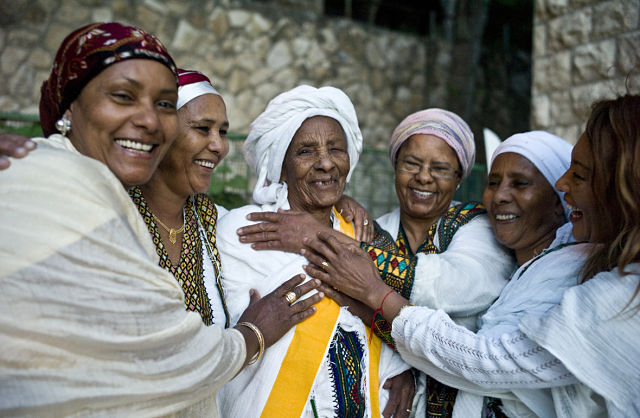 Sigd, an Ethiopian Jewish celebration will be held on Sunday, Dec 18th at the American Jewish Historical Society in Manhattan, NY.
With her mesmerizing performance the groundbreaking film Loving, the Irish-Ethiopian actress Ruth Negga has become a star for our time.
In early 1977, Castro brought together the leaders of East Africa including Ethiopia to create greater socialist federal states.
Washington, D.C. is home to the largest Ethiopian community in the U.S. and successive waves of Ethiopian immigrants.
Jessica Beshir's film, Hairat, tells the story of one man's extraordinary ritual that unfolds nightly in the outskirts of Harar.
The State Department continues to warn U.S. citizens of the risks of travel to Ethiopia due to the potential for civil unrest related to sporadic and unpredictable protests since 2015.
Marcus 's latest The Red Rooster Cookbook, includes essays and diverse profiles of the vibrant diversity of Harlem.