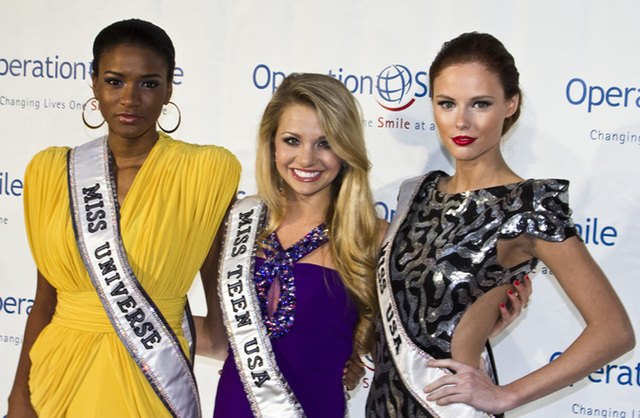 Tadias Magazine
By Tadias Staff
Updated: Tuesday, September 11, 2012
New York (TADIAS) – Since the beginning of the international beauty pageant Miss Universe in 1952, only four African countries have won the title: South Africa, Namibia, Botswana and Angola.
Henok Yifru – one of the founders of Spark Communications Worldwide, a New York City based marketing and branding company that recently acquired the exclusive license for Miss Universe Ethiopia, is hopeful that Ethiopia may be added to the roster of African winners in the next few years.
"We are looking for serious and career-driven applicants only," Henok said in a recent interview with TADIAS, pointing out that with over 1 billion television viewers, the competition is one of the most watched annual media events worldwide.
The Miss Universe Organization is currently owned by Donald Trump in partnership with NBC Universal.
"Miss Universe Ethiopia will have the opportunity to represent the nation and act as an ambassador in this context," Henok said. "The judges are capable of providing opportunities beyond Miss Universe itself. He added: "It's a special position that has its responsibilities. It provides an opportunity to meet people from all walks of life, the ability to take on cause-based projects, and the chance to promote Ethiopia globally."
And what are the qualifications to participate?
"Contestants must be female, citizens of Ethiopia, and must have resided in Ethiopia as their permanent and primary residence for a period of at least six months immediately prior to Friday, October 12, 2012," Henok answered, referring to the scheduled date for Miss Universe Ethiopia final at Radisson Blu Hotel in Addis Ababa. "They must be at least 18 years of age and under 27 as of February 01, 2012," he said.
Spark Communications Worldwide, the official licensee, will manage the production and preliminary qualification process for the contest in Ethiopia.
"What makes this Miss Universe Ethiopia special is that there will be agents as judges from esteemed New York City modeling agencies and beauty relevant companies who will be traveling to Addis Ababa with our team to conduct the casting and selection of the talent," Henok said.
Thus far, confirmed participating agencies include, Wilhelmina Models, Elite Model Management and Fusion Model Management.
Henok said in addition to these modeling agencies, L'Oreal, Revlon and MAC cosmetics casting agents have been approached to sit on the judging board. "This gives the contestants a double opportunity to succeed not just in Miss Universe but in the modeling world as well," he argued. "Basically, we will do everything in our power to give the winner as much exposure and opportunity."
Regarding Spark Communications Henok said, the company works on several projects in various industries, including media, entertainment, hospitality, and travel. "One initiative is the 'Gateway Africa' Project which is set up to promote destinations in Africa and build a more positive image for the continent," he said. "We're also close partners with Miss Universe Botswana."
Henok added: "Our long term goal is to make the Miss Universe Ethiopia initiative a gateway to global opportunities for Ethiopia's artistic and business talent, while simultaneously promoting Ethiopia as a tourist destination."
According to organizers, the international final event for this year's Miss Universe will be held either in the United States or the Dominican Republic on December 11, 2012. "Either way, it's going to be exciting," Henok said.
—
Click here to learn more about the pageant at Miss Universe Ethiopia.
Related Photos: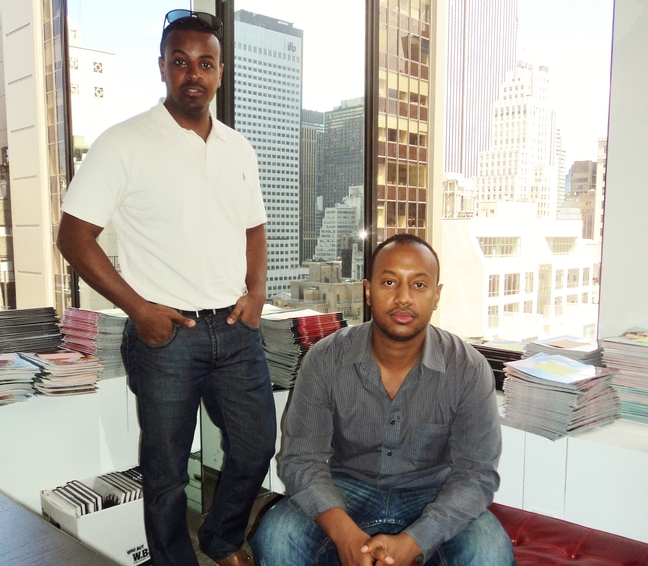 Alef Tadesse (left) and Henok Yifru represented Spark Communications Worldwide at the NBC Universal Miss Universe office in NYC, July 2012. (Courtesy photo)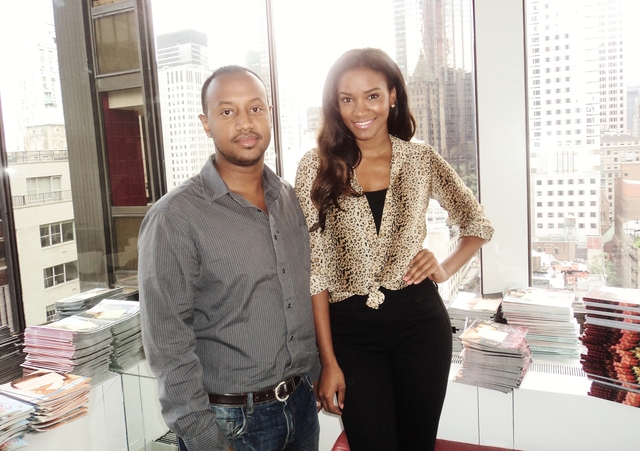 Henok Yifru poses with Miss Universe 2011 Leila Lopes of Angola at the NBC Universal Miss Universe office in NYC, July 2012. (Courtesy photo)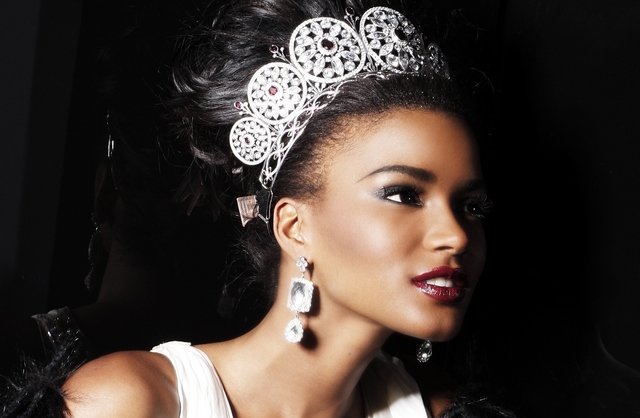 The reigning Miss Universe Leila Lopes of Angola. (Courtesy photo)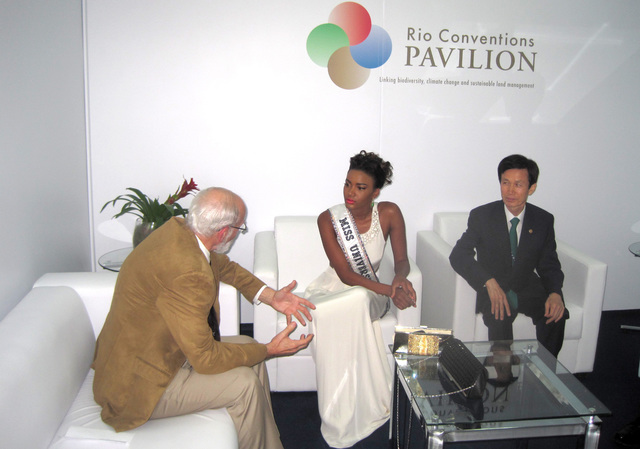 Leila Lopes at the Rio Conventions of the UNCCD – United Nations Convention to Combat Desertification. (Courtesy photo)
—
Join the conversation on Facebook.