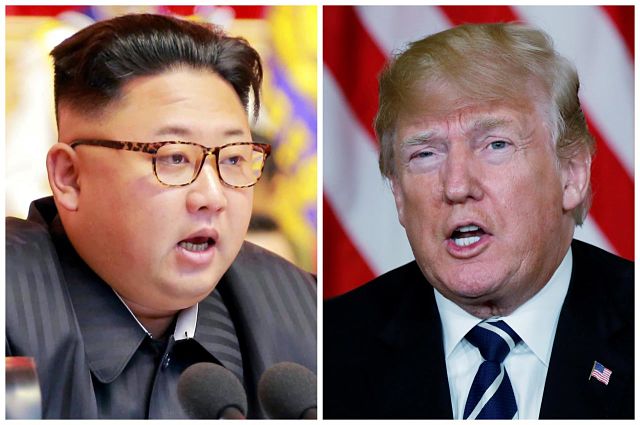 Trump scraps Kim summit, cites North Korea's 'open hostility'
WASHINGTON – U.S. President Donald Trump on Thursday called off a historic summit with North Korean leader Kim Jong Un scheduled for next month, even after North Korea followed through on a pledge to blow up tunnels at its nuclear test site.
Trump announced his abrupt withdrawal from what would have been a first-ever meeting between a serving U.S. president and a North Korean leader in Singapore on June 12 in a letter to Kim.
A White House official said a North Korean official's condemnation of U.S. Vice President Mike Pence as a "political dummy" was "the last straw" that led to cancelling the summit.
"Sadly, based on the tremendous anger and open hostility displayed in your most recent statement, I feel it would be inappropriate, at this time, to have this long-planned meeting," Trump wrote to Kim. "Please let this letter serve to represent that the Singapore summit, for the good of both parties, but to the detriment of the world, will not take place."
Trump called it "a missed opportunity" and said he still hoped to meet Kim someday. However, the chances for a quick rescheduling appear remote and cancellation of the summit will renew fears of a return to conflict on the Korean peninsula.
The North Korean mission to the United Nations did not immediately respond to a request for comment on Trump's cancellation of the summit.
—
North & South Korea Agree to End the Korean War in Historic Accord
Join the conversation on Twitter and Facebook.