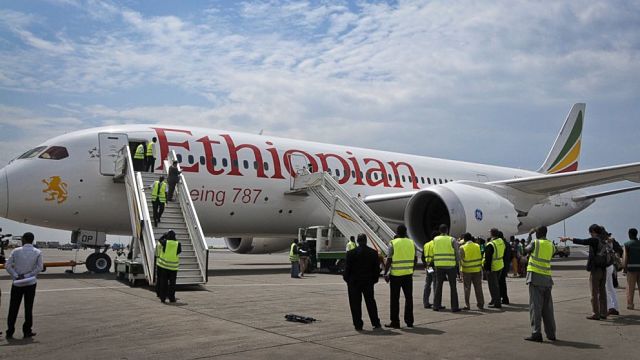 Associated Press
By ELIAS MESERET
ADDIS ABABA, Ethiopia — Ethiopia's planned new airport on the outskirts of the capital is still years from becoming a reality but Tewodros Dawit can already envision how grand it will look.
"The airport we are planning to build is going to be huge. Very huge," Tewodros said one recent afternoon as he examined project plans in his office in Addis Ababa. "It will be one of the biggest airports in the world. I don't know what other countries are planning in this regard for the future but no country has created this much capacity so far in Africa."
Ethiopia, once known for epic famines that sparked global appeals for help, has a booming economy and big plans these days. The planned airport is one of several muscular, forward-looking infrastructure projects undertaken by the government that have fueled talk of this East African country as a rising African giant.
Addis Ababa increasingly looks like an enormous construction site, with cranes and building blocks springing up in many corners of the city. Britain, long a source of charitable aid for Ethiopia, announced last month that Ethiopia's growing economy means the time has come for "transitioning support toward economic development to help generate jobs, income and growth."
Over the last decade Ethiopia's economy has grown at an average of 11 percent, more than double the rate for sub-Saharan Africa, according to U.N. figures. The growth is fueled in part by huge public expenditure on energy and infrastructure projects that make the country attractive to long-term private investment. The projects are being funded mostly through loans obtained from partners such as China, India and the World Bank.
Tewodros, the chief executive of the Ethiopian Airports Enterprise, said the planned new airport would have the capacity to handle up to 100 million travelers per year, a figure that he said dovetails with the ambitious plans of national carrier Ethiopian Airlines.
Read more »
—
Join the conversation on Twitter and Facebook.