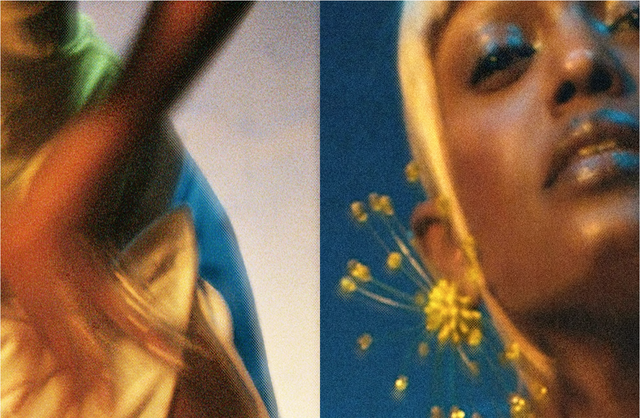 Tadias Magazine
Published: March 13th, 2023
New York (TADIAS) — In the following article the Atlantic magazine features a recent interview with Ethiopian-American musician Kelela and a review of her latest album, "Raven."
Written by Hannah Giorgis, a staff writer at The Atlantic, the article highlights the influence of Kelela's Ethiopian heritage on her music and identity. Kelela discusses her upbringing as an Ethiopian-American and how it has informed her creative process, noting that her heritage is an important part of her identity.
In addition, the piece spotlights the cultural significance of the interview location, Benyam Cuisine, an Ethiopian restaurant in Harlem where Kelela and the author meet. This adds depth to the conversation, which further explores Kelela's connection to Ethiopia and its impact on her music.
Overall, the article offers a perceptive and insightful analysis of Kelela's latest work, underscoring how her Ethiopian roots have influenced her music, identity, and cultural background.
Below is an excerpt and link to the full article:
Kelela Knows What Intimacy Sounds Like

By Hannah Giorgis

On a Tuesday afternoon last month, I found refuge from the dreary chill of New York's winter in the cardamom-scented warmth of Benyam Cuisine, a small Ethiopian restaurant in Harlem. The family-run establishment is normally only open for dinner Wednesday through Sunday. But that day, a co-owner trekked in from Jersey City to indulge two homesick Ethiopian American women: myself and Kelela, the enigmatic R&B singer whose fan base includes the likes of Beyoncé, Solange, Björk, and, not coincidentally, the Benyam host's niece.

Kelela, who is 39, has cultivated a mystique that's exceedingly rare in the modern music business. It's been nearly 10 years since she released her 2013 mixtape, Cut 4 Me, which earned her an eclectic following of industry heavyweights, R&B purists, dance-music DJs, and indie obsessives. In 2017, she dropped her studio debut, Take Me Apart, which cemented her standing as one of modern R&B's most inventive vocalists. Take Me Apart is by turns brooding, defiant, and haunting—and in each register, Kelela's voice wraps itself around the melodies with hypnotic confidence. After that creative leap and the subsequent tour, she essentially vanished…

Before she became a singer so adored that fans Photoshop her face onto missing-persons posters, Kelela Mizanekristos was a student of sociology and of her parents' record collections. The only child of two Ethiopian immigrants who came to the United States in the '70s, Kelela was born in Washington, D.C., and raised speaking Amharic…(In Amharic, kelela loosely translates to "shelter.") Her parents, who never married, lived in separate apartments in the same building until she reached school age and her mother moved the pair to Gaithersburg, a nearby suburb in Maryland.

Much of Kelela's musical diet when she was a child was shaped by her parents' transoceanic tastes. Like many second-generation kids, she grew up listening to a mix of American pop and R&B (Whitney Houston, Janet Jackson, Teddy Pendergrass) and so-called world music (Miriam Makeba, Aster Aweke). In her mother's basement, which she dubbed the "Conservatory of Kelela," she immersed herself in the discographies of jazz singers such as Ella Fitzgerald, Sarah Vaughan, and Betty Carter.
Read the full article at theatlantic.com »
—
Join the conversation on Twitter and Facebook.