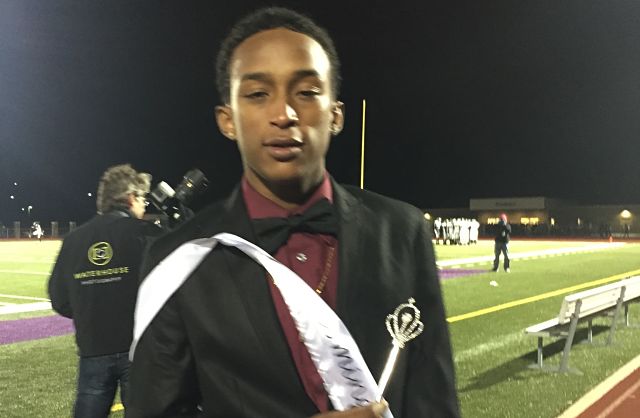 Tadias Magazine
By Tadias Staff
Published: Wednesday, October 7th, 2015
New York (TADIAS) — His parents did not name him Neguse for nothing. 17-year-old Neguse Solomon Abebe, a senior at Avondale High School in Auburn Hills, Michigan was the 2015 Homecoming King this past weekend.
Neguse, whose first name means king in his native Amharic language, was born in Addis Ababa, Ethiopia and came to the United States when he was ten years old, according to his proud mother Haimanot Messele Degene, who says her son who is the eldest of two brothers is also an avid soccer player.
Haimanot shared with us the following photos that she took during the event last week in Auburn Hills, Michigan.
Congratulations Neguse!
—
Join the conversation on Twitter and Facebook.