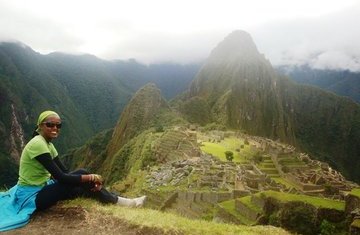 Tadias Magazine
By Maskarm K. Haile

Published: Sunday, January 9, 2011
New York (TADIAS) – I am a resident of the beautiful city of Montreal, Canada, but I consider myself a citizen of the world. My first travel journal, My Humanitarian Journey to Africa, appeared in Tadias in 2003 and my last entry was about couchsurfing posted in August of 2008.
When receiving emails these days the subject lines usually read: "Where are you now?" And lately it's been "Are you done?" or even "Were you able to find yourself?" For which I humorously reply: "I left a piece of me everywhere, which I need to go back to collect!"
I have been on the road for as long as I can remember. I started traveling through books, stories and simply staring at world maps and daydreaming before I could understand what traveling is all about.
As a child my dream for traveling was bigger than life itself. I wanted nothing but to discover the mystery of this beautiful world that we live in. I started out as a young and fearless traveler, openly bargaining my life with the universe, willingly surrendering my life. I wanted my heart and mind to open to new learning, to be tolerant and respectful, to explore and to appreciate the world as it is. Somehow deep inside I knew that I was going to embark on a journey that would forever change my life. A quest of a lifetime served by the beautiful world which I called my Open University!
Once I was on the road I found myself in different countries, towns, villages, churches, temples, mosques and synagogues. I ate rice noodles for breakfast, crocodile for dinner, snacked on Kudu Biltong on safari in Africa. I attended weddings, funerals, Candomble (religious ritual), birthdays and holidays with complete strangers that opened up their heart and homes to me. I shared my deepest thoughts, fears, and dreams with fellow travelers on long bus rides, airport waiting rooms, endless couchsurfing nights, countless coffee meetings and sightseeing around the world.
Mostly, people are curious to know why and how I am traveling, but the one question that made me actually write this article today was this: "What am I getting out of it?" I didn't start traveling looking for something nor did I know what to look for. I simply showed up in most places armed with guidebooks, the desire to learn and to experience life.
The truth is that it is not really hard to stay on the road when you have passion for nature, culture and above all people. I happen to have them all, but the one thing that kept me going was the countless generous people that crossed my path who humbly opened their hearts and homes. They inspired me to see that there is more to life.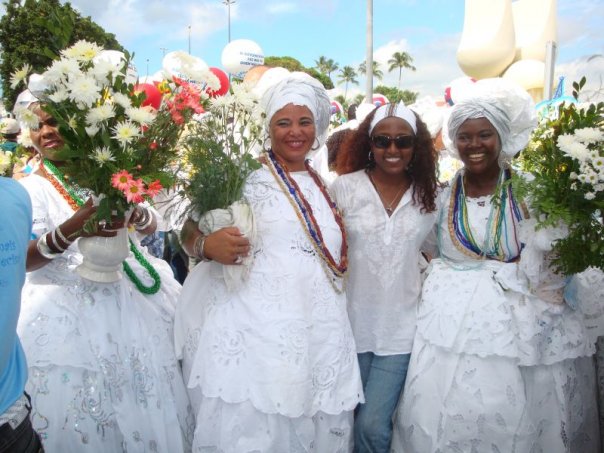 You can view more photos & journal of my recent trip to South America at www. maskarm.tumblr.com.
Below are few sample stories from my travels that are etched in my memory forever:
Starting with Africa, where I was born and to where I keep going back for more, the Ethiopian Ambassador to Ghana ran into me on the streets of Accra while I was searching for a hotel and took me to his wife and kids without hesitation just because I was Ethiopian.
In Gisenyi, Rwanda a tour operator overheard my conversation in the hostel about crossing the border to Goma, DRC the next day. Tired of trying to convince me that it wasn't the safest place to go on my own, he decided to escort me to the border himself, where after making sure that I was safe, he returned to Rwanda.
In Khartoum, Sudan a man, whom my fellow travelers and I met at the bus station, welcomed us as if we were his old lost friends. He offered us a place to stay and truly showed us Sudanese hospitality. Of course I never forget the Sudanese camel merchant who was so concerned about my status in society and who offered to marry me to spare me from the humiliation of being not married as he put it!
In Israel a man in Haifa, who felt responsible for my life, stopped driving his car to lecture me on the dangers of hitchhiking, and ended up driving me to a bus station, paid my bus fare and made sure I boarded the bus to Jerusalem.
In Beirut, Lebanon a university professor offered his couch for a week (a camping bed he set up in his living room) and embraced my way of traveling by becoming an active local couchsurfer.
In Australia a simple ride request that I posted on the internet led me to traveling with a complete stranger from Melbourne, Victoria to Fraser Island in Queensland for three insanely beautiful weeks of camping, wine tasting and visiting national parks.
In India after attending a Hindu festival in Southern Tamil Nadu, I happily followed a family to the small village where I spent the best time of my life. The humble family had nothing except a table which they insisted to convert into a make-shift bed with a thin mattress. Although they didn't speak English and I didn't speak their language, their hospitality touched my core. They fed me some amazing vegetarian food. And YES I did sleep on the table!!
In La Paz, Bolivia a Somali-Dutch individual that I met at a market, introduced me to a whole new world of Afro-Bolivian culture where I was welcomed for three days of conference, fun, cultural shows and visiting the coffee and coca farms owned by Afro-Bolivians. I even met their king!
It is these endless stories that keep me on the road, maintain my sanity and make me appreciate my life, even when I found myself under a door frame in Mendoza, Argentina during an earthquake. At the time I felt as if I was having my last conversation with God. All I had to say was "Thank you for all the blessings I have received."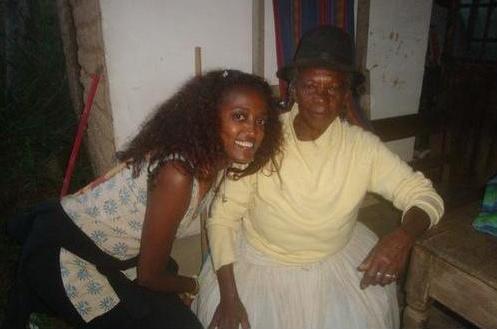 Met with the oldest woman in the mostly Afro-Bolivian community of Tocaña, Bolivia.
–
Learn more about Maskarm K. Haile at maskarm.tumblr.com.
Photos: All images shown in this article are courtsey of the author.