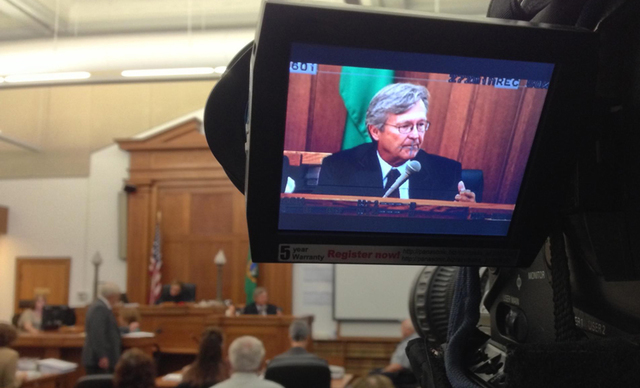 Tadias Magazine
News Update
Sunday, August 4, 2013
Mount Vernon, Washington – An expert on torture testified Friday in the homicide-by-abuse trial of Larry and Carri Williams who are accused of abusing their two adopted children from Ethiopia, Hana and Immanuel, and causing the death of Hana.
13-year-old Hana Alemu (Hana Williams) was found dead on May 12, 2011 in the family's backyard in Sedro-Woolley, Washington. She died of hypothermia, which doctors say was hastened by malnutrition and a stomach condition.
"In my judgment, it's not a close case," said John Hutson, taking the witness stand on day-six of the trial. The law school professor and dean, who had previously testified before Congress about military prisoner abuse, added: "They both were unquestionably tortured."
The couple are also charged with first-degree manslaughter in Hana's death, and with first-degree assault in connection with the alleged abuse of Immanuel. They have pleaded not guilty.
Hana and Immanuel were adopted from Ethiopia in 2008.
Watch: Witness Testifies Adopted children were 'tortured' (KIRO 7 Eyewitness News)

—
Related:
UPDATE From Williams Trial: Adopted Son Testifies Mother, Siblings Mocked Hana
Hana's Adopted Brother Testifies About Abuse as Williams Trial Continues
Williams trial therapist: Boy has post-traumatic stress disorder (The Skagit Valley Herald)
Girl's autopsy shows signs of beatings, hypothermia, malnutrition (KOMO News)
Washington State: Trial Begins In Starvation Death Of Hana Alemu (Hana Williams)
Tesfaye Girma Deboch: Friends Seek Closure in WSU PhD Student's Drowning Case (TADIAS)
Join the conversation on Twitter and Facebook