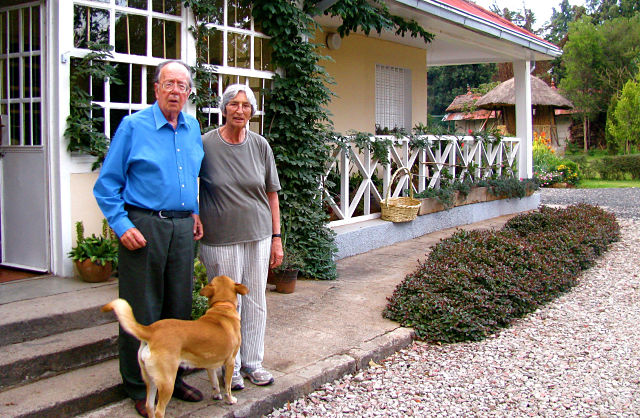 Historian Richard Pankhurst dies, Ethiopia mourns
Richard Pankhurst, the son of the British women's rights campaigner Sylvia Pankhurst who became one of the world's leading experts on Ethiopian history and culture, has died aged 89.
He first came into contact with Ethiopia through his mother, a 'suffragette' who also campaigned against the invasion of the Horn of Africa nation by Benito Mussolini's fascist Italian troops in 1935.
He moved to Addis Ababa with her after World War Two and started teaching at Addis Ababa University, going on to write more than 20 books and thousands of articles.
He also inherited an activist streak from his mother and his grandmother, Emmeline Pankhurst, founder of the suffragette movement, which helped secure the right for British women to vote.
Richard campaigned with his wife Rita for the return of piles of plunder taken from Ethiopia by invading British troops in 1868, and of a giant obelisk taken from the ancient city of Axum by Mussolini's forces. Both were there in Axum to watch as Italy returned the obelisk in 2005.
Ethiopia's Foreign Ministry called him a "doyen of historians and scholars of Ethiopia".
"Pankhurst was one of Ethiopia's greatest friends during his long and productive life, and his scholarship and understanding for Ethiopia will be sorely missed," it said in a statement.
Author and photographer Maaza Mengiste told BBC Africa: "I've discovered things about my country, just sometimes stumbling upon something that he's written … a whole other window opens for me on how I understand my own history."
One Ethiopian, Wondwosen Gelan, tweeted simply: "He was our history archive. We miss him so much."
Related:
Tea with Richard and Rita Pankhurst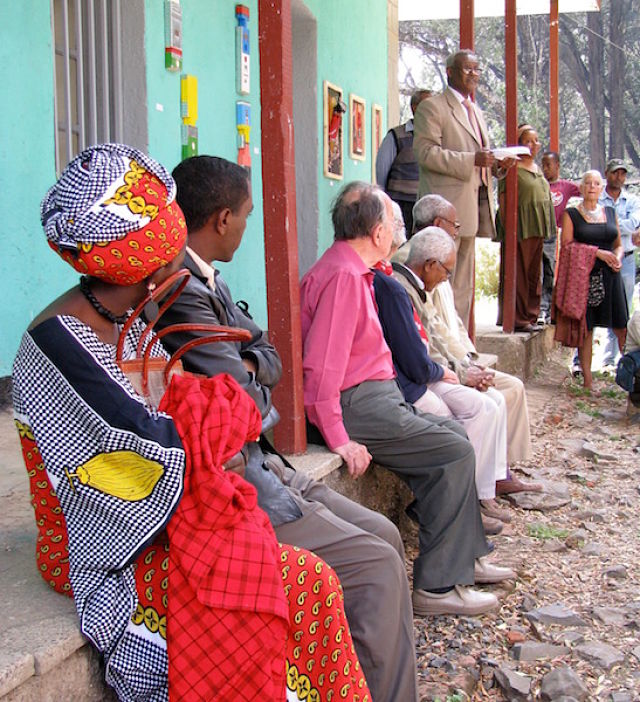 Richard Pankhurst (in the pink shirt) attending an event at ASNI in Addis Ababa. (Photo by Kristin Fellows)
The Red Moon Letters
I have my doubts as to whether or not I could ever make it as a journalist.
I love to interview people, listen to their stories, and ask them the questions that open them up their lives to me like unfolding origami or blooming flowers. I am genuinely interested in what they have to say, but I am often shy about intruding on people's time for information or interviews.
One person I greatly admired and had wanted to meet with while in Addis was Richard Pankhurst, the eminent Ethiopian historian, the founding director of the Institute of Ethiopian Studies, a former professor at the University of Addis Ababa, and the son of Sylvia Pankhurst.
—
Related:
Ethiopians call for state funeral as Richard Pankhurst, champion of Ethiopian culture, dies aged 89
Join the conversation on Twitter and Facebook.