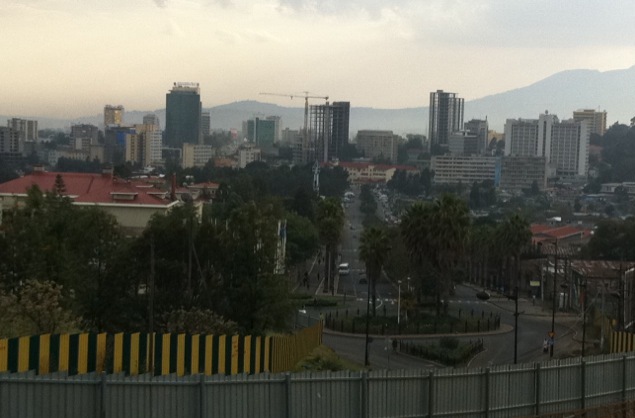 Tadias Magazine
By Tadias Staff
Published: Monday, May 7, 2012
New York (TADIAS) – The Lion Economies – a term coined by the global management consulting firm McKinsey & Company two-years-ago to describe the seven out of ten fastest economies currently located in Africa – is also the slogan being used to promote the 2012 "Ethiopia Investment Summit" that is scheduled to take place at the United Nations Economic Commission for Africa (UNECA) building in Addis Ababa this week. The event is timed to coincide with the World Economic Forum's meeting on Africa set to commence at the Sheraton Addis on Wednesday.
"The medium to longer-term goal is to change the image of Ethiopia from Live Aid to an emerging African frontier market," says Henok Assefa, an investment and finance adviser based in Addis Ababa, whose company Precise Consult International is organizing the UNECA conference. "In the short run, we hope to initiate profitable and job creating opportunities for investors and for the country."
But does not reinventing Ethiopia's image abroad, begin at home, where it remains mostly a one-party-rule, and locked in chronic-poverty, corruption, embezzlement, and the muzzling of journalists?
"I'm not saying this to support the Government's position," Henok said. He points to a report by The Economist magazine published in December 2011 entitled The Hopeful Continent: Africa Rising, which gave a positive economic assessment for several African countries, including Ethiopia. "For me, whether you take the Ethiopian Government's 11% growth numbers or you look at those alternatively suggested by the IMF at around 8%, you're still talking about incredible growth in this country," he said. "In fact, Ethiopia is expected to be the best performer, with The Economist Intelligence Unit forecasting the country to be the fastest growing in Africa and the third fastest in the world for the period 2011-2015."
According to Henok, the UNECA conference will serve as a platform for foreign investors to explore Ethiopia as an investment destination. "It is designed to create a network and partnership between local CEOs and foreign CEOs and policymakers against the background of a discussion about investment opportunities and challenges in Ethiopia," he said.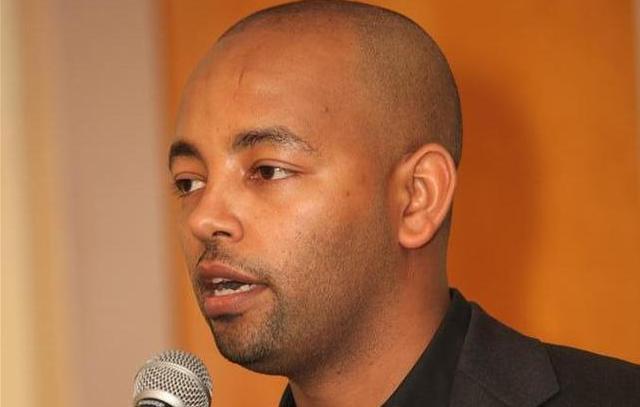 Henok Assefa, Managing Partner of Precise Consult International PLC. (Courtesy photo)
Returning to lack of political space, transparency and free-press? What is the impact on safe-investment? "I wholeheartedly believe that in this day and age, there is only one direction and that is free market and democracy," Henok continued. "There will undoubtedly be many ups and downs in the process, which may frustrate many people."
"We think Ethiopia offers immense opportunities in agro-processing for instance," he said. "Food production is a major challenge at a global level these days with the earth struggling to support up to 9 billion people soon."
How about the contentious issue of large-scale farm acquisitions by outside companies and individuals, which human rights organizations say causes various negative impacts on local communities and the environment? "The land grab issue does not worry me and should not worry investors," said Henok, who attended Fordham University in New York and worked for the Brooklyn Chamber of Commerce for more than four years before he moved back to Ethiopia to set up his consulting office a few years back. "I'm not sure how it is in other African countries but I'm confident that Ethiopia will be a winner when it comes to agricultural." He added: "In fact, the potential for increased food production, tax revenues, foreign currency earnings, business opportunities for small business in upstream and downstream agro-industries, and finally employment up and down the chain could amount to billions of dollars within just a few years. For me, the alternative of sitting there and staring at this golden land for another 1000 years is clearly not an option. The NGOs who are making noise will get paid for doing so. Unfortunately, we can't feed our people on NGO noise. Despite all the challenges, Ethiopia is an incredibly safe and stable country."
–
You can learn more about the 2012 Ethiopia Investment Summit here. More information about the World Economic Forum can be found at www.weforum.org.
—
Watch: World Economic Forum on Africa 2012