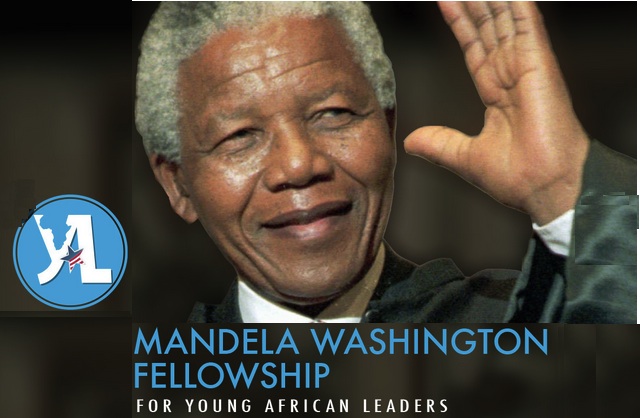 Tadias Magazine
By Tadias Staff
Published: Tuesday, July 29th, 2014
Washington, D.C. (TADIAS) – President Obama has renamed the Washington Fellowship for Young African Leaders in honor of Nelson Mandela. Obama made the announcement on Monday during an address to the current class of 500 fellows who are receiving six-week executive leadership training at various universities in the United States.
"The Mandela Washington Fellowship is the flagship program of the President's Young African Leaders Initiative (YALI) and embodies President Obama's commitment to invest in the future of Africa," said the press release from YALI. "The first class of Mandela Washington Fellows arrived in June 2014 for six weeks of intensive executive leadership training, networking, and skills building, followed by a Presidential Summit in Washington, DC." The press release adds: "Through this initiative, young African leaders are gaining the skills and connections they need to accelerate their own career trajectories and contribute more robustly to strengthening democratic institutions, spurring economic growth, and enhancing peace and security in Africa."
#YALI – Mandela would be so proud of Africa's young people

— John Kerry (@JohnKerry) July 28, 2014
Really an extraordinary #YALI event today. So much talent and hope. Looking forward to my conversation with the Mandela Fellows on Wednesday

— Susan Rice (@AmbassadorRice) July 29, 2014
The speech I delivered at the #YALI summit, signed by @BarackObama Thank you. I am honoured. @WashFellowship pic.twitter.com/9EZzzMmh0U

— Faith Mangope (@FaithMangope) July 28, 2014

—
Related:
Meet the Mandela Washington Fellows From Ethiopia
U.S.-AFRICA SUMMIT 2014: Preview
Transport Chiefs From Five Countries to Visit Chicago Ahead of U.S.-Africa Summit
Ambassador David Shinn on the 2014 U.S.-Africa Leaders Summit
Join the conversation on Twitter and Facebook.