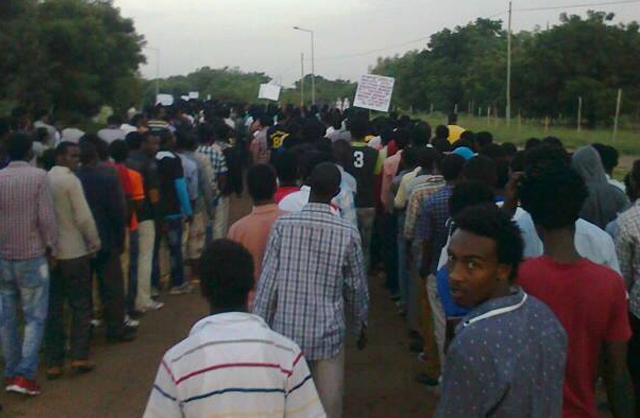 By William Davison
29 Jul 2014 09:35
Addis Ababa, Ethiopia – Aslan Hasan, a student belonging to the Oromo ethnic group in Ethiopia, was called either a guilt-ridden terrorist who committed suicide or an innocent victim of brutal state repression, depending on who you listen to.
His death came following a bout of violence in May, when Oromo students in several towns protested against a government plan for the capital Addis Ababa to expand into Oromia Regional State, Ethiopia's largest and most populous federal region with around one-third of the nation's over 90 million people.
Security services said Hasan hanged himself in his cell after being arrested for a grenade attack that occurred at Haramaya University in the east of the country. Online Oromo activists such as Jawar Mohammed say Aslan, 24, had his throat slit by police on June 1 while in custody after being snatched four days before.
Read more at Al Jazeera »
—
Related:
Anger Over 'Violent Crackdown' at Protest in Oromia, Ethiopia (BBC Video)
Ethiopian mother's anger at murdered son in student protests (BBC News)
Minnesota Senate Condemns Recent Violence in Ethiopia's Oromia State
The Brutal Crackdown on Ethiopia Protesters (Human Rights Watch)
Deadly Ethiopia Protest: At Least 17 Ambo Students Killed in Oromia State (VOA)
Ethiopia protest: Ambo students killed in Oromia state (BBC)
Students killed in violent confrontations with police in Ethiopia's largest state (AP)
Ethiopia: Oromia State Clashes Leave At Least 11 Students Dead (International Business Times)
Ethiopia: Discussing Ethnic Politics in Social Media (TADIAS)
Join the conversation on Twitter and Facebook.