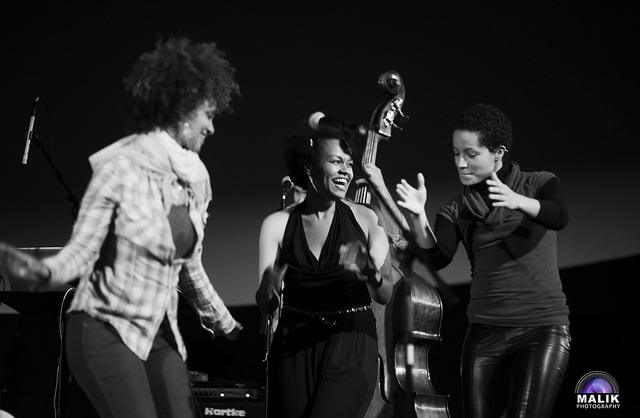 Tadias Magazine
By Tadias Staff
Published: Wednesday, January 22nd, 2014
Washington D.C. (TADIAS) — California-based Singer/Songwriter Meklit Hadero was on an East coast tour this month making stops at Joe's Pub in New York City and Artisphere in the Dome Theater in Washington D.C.
NPR has dubbed Meklit's sound as "a unique blend of jazz, Ethiopia, the San Francisco art scene and visceral poetry; it paints pictures in your head as you listen."
As the Examiner noted: "Her Ethiopian heritage is subtly woven into the fabric of each of her songs, influencing the unique character that makes her songs memorable. Meklit has been likened to a blend between Joni Mitchell and Nina Simone. Her music has been so popular that she has been interviewed by a variety of sources including NPR, PBS, and National Geographic. In 2009 she was named a TED Global Fellow and has served as an artist-in-residence at New York University, the De Young Museum, and the Red Poppy Art House. She maintains ties with her roots as the founder of the Arba Minch Collective, a group of Ethiopian artists in the Diaspora devoted to nurturing ties to their homeland through collaboration with both traditional and contemporary artists there. Meklit's music is unique and familiar, all at once, inviting you to come to a place of relaxation and solitude whilst pushing the envelope of unique into the terrain of the familiar."
Below are photographs from her D.C. show at the Artisphere courtesy of Malik photo.

—
Join the conversation on Twitter and Facebook.