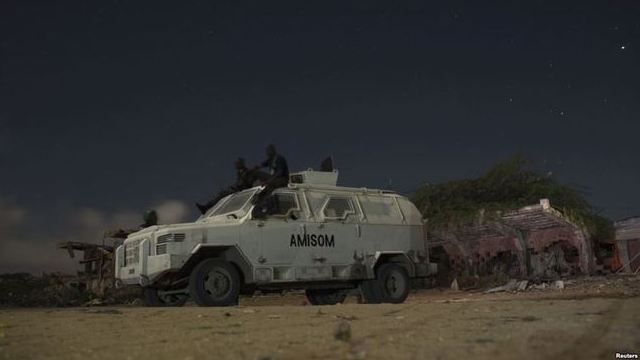 More than 4,000 Ethiopian troops have been formally absorbed into the African Union force in Somalia.
They will be responsible for security in the south-western regions of Gedo, Bay and Bakool, the AU said.
Ethiopia's contribution takes the AU force to the 22,000-strong level mandated by the UN Security Council.
Ethiopian forces have been operating in neighbouring Somalia for several years, helping the UN-backed government fight the al-Qaeda-aligned al-Shabab group.
Last year, the UN chief Ban Ki-moon asked for a "surge" of extra troops for the AU force in Somalia, known as Amisom, fearing reversals in advances made over the last few years.
The Ethiopians will be based in Baidoa, about half way between Mogadishu and the Ethiopian border.
Read more at BBC News.
—
Related:
Ethiopian Troops Join AU Force in Somalia (VOA)
Join the conversation on Twitter and Facebook.