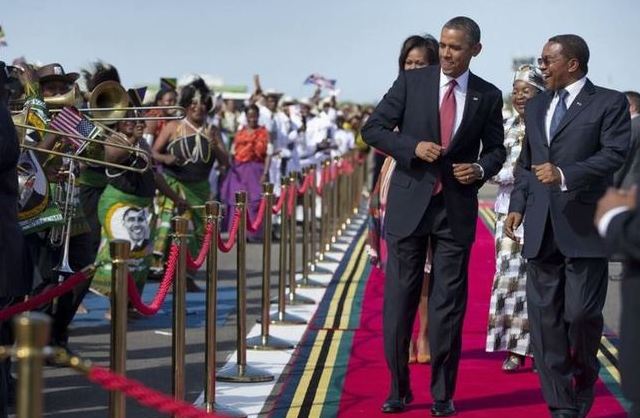 VOA News
President Barack Obama will host a summit with African leaders in a bid to strengthen trade and investment ties with the continent.
The White House announced the summit Tuesday, saying it will take place August 5 and 6 in Washington.
In addition to trade, the White House says Obama will use the session to highlight the U.S. commitment to security and "democratic development" in Africa.
There was no immediate word on which African leaders will attend the summit.
The White House says the president hopes to build on progress made since his Summer 2013 visit to Africa.
Obama made a weeklong trip to the continent that included stops in Tanzania, Senegal and South Africa.
During the visit, he highlighted programs that combine public and private efforts to strengthen economic growth. The trip was widely seen as a response to China's heavy investment in Africa.
—
Related:
Washington Fellowship for Young African Leaders Application Open
Tadias Interview: Ambassador David Shinn on Obama's Africa Trip
Join the conversation on Twitter and Facebook.