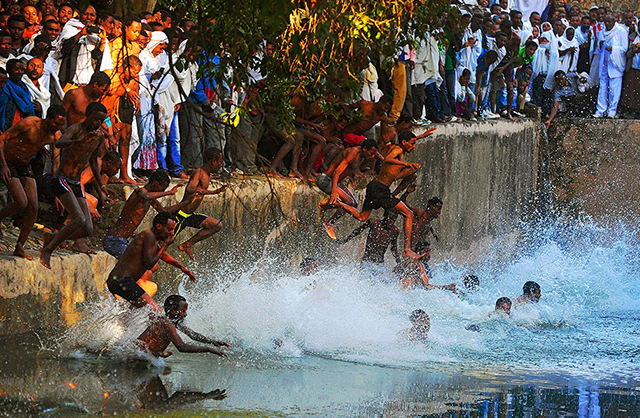 Colourful umbrellas, flags and white robes lined the streets of Ethiopia to celebrate one of the most important days in the Orthodox Christian calendar.
Although relatively unknown by the outside world the Timkat festival is celebrated by around 40 million people who are members of the Ethiopian Orthodox Tewahedo Church.
One of the major celebrations takes place in the northern city of Gondar, where worshippers flock to the UNESCO heritage site royal baths to bathe into the waters.
Read more and watch video at Mirror.co.uk.
—
Related:
In Pictures: Festival of Timkat in Ethiopia (The Guardian)
Join the conversation on Twitter and Facebook.