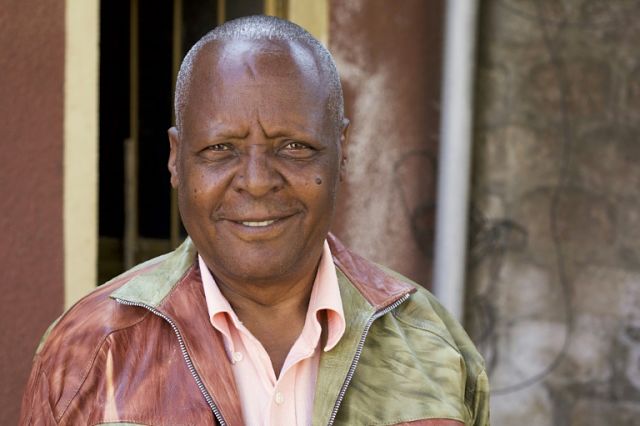 Burayu – Ethiopia's government needs to hold negotiations with the country's most-popular opposition parties or risk the return of destabilising protests, veteran dissident Merera Gudina said in an interview, days after leaving prison.
A cause celebre for opponents of Ethiopia's government during his time behind bars, Merera is the only prominent opposition politician to be freed since Prime Minister Hailemariam Desalegn announced earlier this month that his administration would release an unspecified number of the many dissidents jailed in the country.
The announcement came amid continuing anti-government unrest in Ethiopia despite authorities ending a 10-month state of emergency last year and ongoing dialogue between the government and some opposition groups.
In an interview with AFP on Tuesday, Merera said the dialogue holds little promise because the opposition parties involved are unpopular, while the prime minister's goal for the prisoner amnesty to "improve the national consensus and widen the democratic platform" will not be met if more prisoners are not released.
"I think [for] the ruling party, it is time to rethink, and stop these piecemeal things and lead this country to a real national dialogue and a national consensus. That's the only way out," Merera, 61, who chairs the opposition Oromo Federalist Congress, said at his home in the town of Burayu west of the capital Addis Ababa.
Merera was detained in December 2016 shortly after the state of emergency declaration, which followed months of anti-government protests. Hundreds died and tens of thousands were arrested.
Those protests started the previous year when the country's largest ethnic group the Oromos denounced a plan to expand the capital Addis Ababa into their federal region Oromia.
The unrest later spread to another region populated by Ethiopia's second-largest ethnic group, the Amharas.
The demonstrations represented one of the biggest challenges ever to the unchecked power of the Ethiopian People's Revolutionary Democratic Front (EPRDF), which has led the country since 1991 and currently controls with its allies every single seat in parliament.
—
Related:
Dissent in Addis (The Economist)
Ethiopia: Media Roundup of Reactions to Announced Release of Political Prisoners
Join the conversation on Twitter and Facebook.