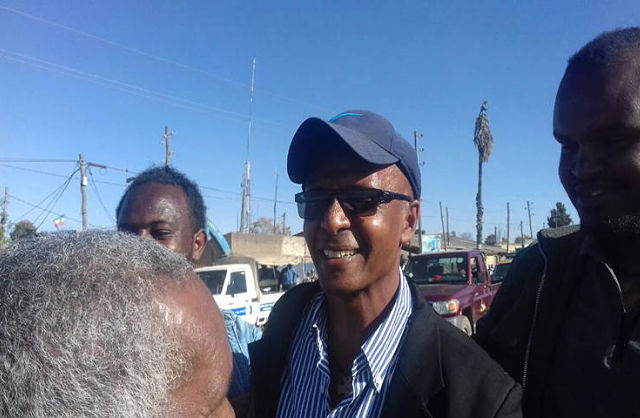 The Committee to Protect Journalists (CPJ)
February 14, 2018
New York — The Committee to Protect Journalists welcomes news that Ethiopian journalists Eskinder Nega and Woubshet Taye are free from prison after each served nearly seven years.
"We are pleased that Eskinder Nega and Woubshet Taye are finally free since their arrests and convictions were shameful miscarriages of justice," said CPJ Africa Program Coordinator Angela Quintal. "We now urge the Ethiopian government to drop charges against other journalists and to implement the reforms needed for a free press to flourish."
Woubshet and Eskinder were both arrested in 2011 and convicted in 2012 in unrelated cases. CPJ research shows that the terror-related charges the journalists faced were fabricated in retaliation for their critical reporting.
Eskinder, a prominent columnist and editor of now-shuttered newspapers, and Woubshet, a former editor with Awramba Times, were among 746 prisoners that the Ethiopian government last week announced would be pardoned, according to news reports.
—
Related:
Signs of Hopeful Debate Emerge Online as Ethiopia Grapples with Future
UPDATE: Eskinder Nega & Andualem Arage Decline to Sign Prison Release Forms
Ethiopia to Release Eskinder Nega and Andualem Arage
Ethiopia: 2,300 More Prisoners Pardoned
Interview: Merera Gudina Calls for Dialogue (AFP)
Ethiopia: Is This the Start of Reforms or Just a Pause in Repression? (The Economist)
Ethiopia: Media Roundup of Reactions to Announced Release of Political Prisoners
Join the conversation on Twitter and Facebook.