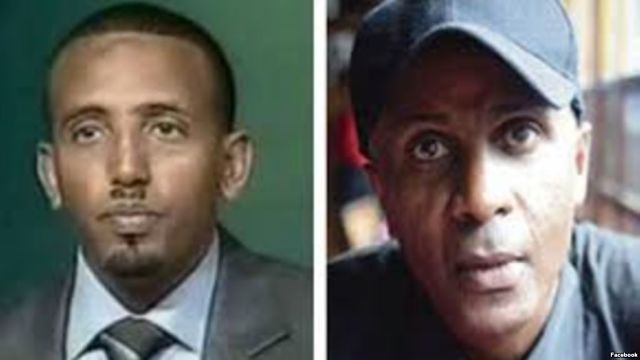 VOA News
BY Tsion Taddese
Updated: February 9th, 2018
Ethiopian journalist Eskinder Nega and two prominent opposition figures have refused to sign letters of pardon from the government, holding up their planned release from prison.
Eskinder and opposition leaders Andualem Arage and Abebe Kesto — all critics of the government — are among 746 prisoners set for release following an announcement Thursday by Ethiopia's attorney general.
But Eskinder's wife, Serkalem Facil, has told VOA's Horn of Africa Service that her husband declined to sign the letter of pardon because it states he was a member of Ginbot 7, a political organization banned in Ethiopia.
"Eskinder, Andualem and others were summoned by prison officers. They were asked to sign a form saying they are members of the Ginbot 7 movement as a precondition for their release," Serkalem said. "Eskinder refused to sign the form, saying that he is not a member of the organization. So, I know there is no deal."
Fantu Aragie, the sister of Andualem Arage, said her brother and Abebe Kesto also refused to sign the pardon letter.
"The three of them refused to ask the government for a pardon. In fact, they informed them that the government should ask them for a pardon," she said.
All three men remained in prison Friday.
—
Related:
Eskinder Nega & Andualem Arage to be Freed (AFP)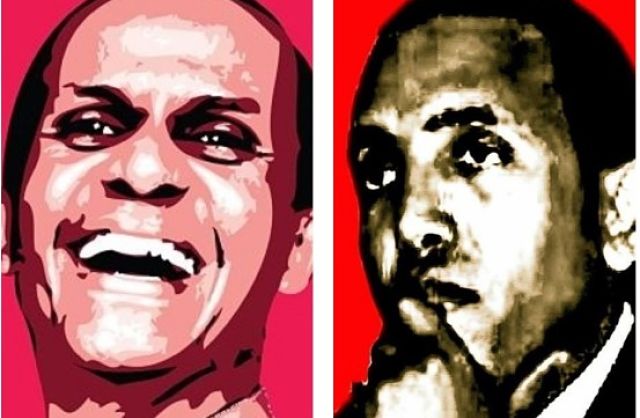 Eskinder Nega and Andualem Arage. (Image: Amnesty International)
AFP
February 08, 2018
ADDIS ABABA, ETHIOPIA — Ethiopia's attorney general ordered the release of hundreds of prisoners on Thursday, state media reported, including journalist and blogger Eskinder Nega and opposition leader Andualem Arage whose jailings drew international condemnation.
The pair are the latest high-profile detainees to be freed since Prime Minister Hailemariam Desalegn announced last month that Ethiopia would allow an unspecified number of detained "politicians" to leave jail.
"The Federal Attorney General today pardoned a total of 746 suspects and prisoners, including Eskindr (sic) Naga and Andualem Arage," state-affiliated Fana Broadcasting Corporate said.
"About 417 of the pardoned inmates are federal prisoners jailed on terrorism, inciting violence, religious extremism and other related convictions," Fana added.
The prisoners will be released after undergoing "rehabilitation training" and receiving approval from Ethiopia's president, the broadcaster reported.
Eskinder had been jailed for 18 years and Andualem for life…
—
Related:
Ethiopia: 2,300 More Prisoners Pardoned
Interview: Merera Gudina Calls for Dialogue (AFP)
Ethiopia: Is This the Start of Reforms or Just a Pause in Repression? (The Economist)
Ethiopia: Media Roundup of Reactions to Announced Release of Political Prisoners
Join the conversation on Twitter and Facebook.