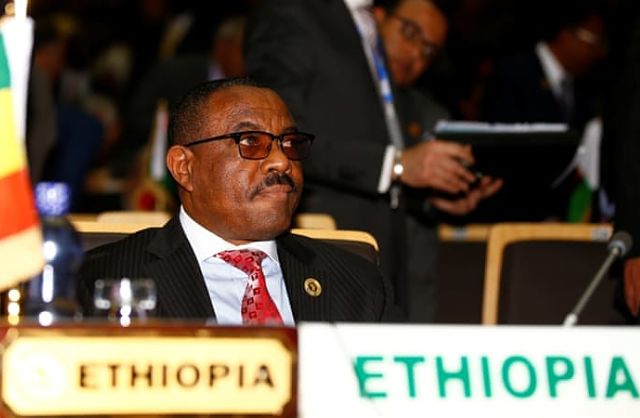 Ethiopia's PM offers resignation to help reforms after mass unrest
ADDIS ABABA – Ethiopia's Prime Minister Hailemariam Desalegn said on Thursday he had submitted his resignation as both premier and the chairman of the ruling coalition in an effort to facilitate reforms following a period of mass unrest.
Hundreds of people have died in violence sparked initially by an urban development plan for the capital Addis Ababa. The unrest spread in 2015 and 2016 as demonstrations against political restrictions and human rights abuses broke out.
"Unrest and a political crisis have led to the loss of lives and displacement of many," Hailemariam said in a televised address to the nation.
"… I see my resignation as vital in the bid to carry out reforms that would lead to sustainable peace and democracy," he said.
Hailemariam said he would stay on as prime minister in a caretaker capacity until the ruling Ethiopian People's Revolutionary Democratic Front (EPRDF) and the country's parliament accepted his resignation and named a new premier.
Click here for updated version of this story »
—
Related:
Ethiopia: Seize the Moment (Editorial)
Ethiopia Declares State of Emergency After Premier Resigns (Bloomberg)
Ethiopia PM Hailemariam Desalegn in surprise resignation (BBC)
UPDATE: Eskinder Nega & Woubshet Taye Released From Prison
Signs of Hopeful Debate Emerge Online as Ethiopia Grapples with Future
Ethiopia: 2,300 More Prisoners Pardoned
Interview: Merera Gudina Calls for Dialogue (AFP)
Ethiopia: Is This the Start of Reforms or Just a Pause in Repression? (The Economist)
Ethiopia: Media Roundup of Reactions to Announced Release of Political Prisoners
Join the conversation on Twitter and Facebook.