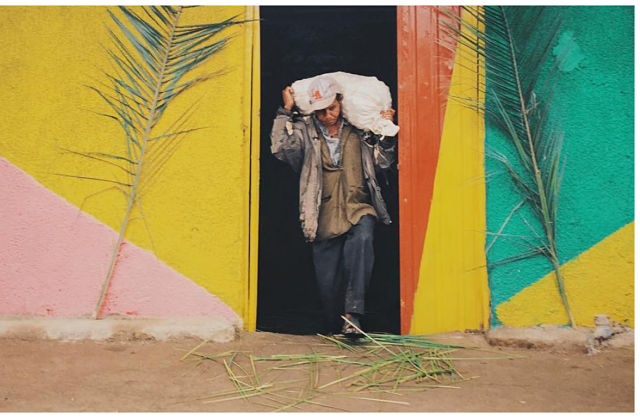 Tadias Magazine
Editorial
Updated: February 16th, 2018
New York (TADIAS) — On Thursday, February 15th, Prime Minister Hailemariam Desalegn announced his resignation, following his recent promise to release political prisoners, which has set off a historic moment in Ethiopia for a peaceful social and political reform.
In his televised speech Hailemariam said: "Unrest and a political crisis have led to the loss of lives and displacement of many. I see my resignation as vital in the bid to carry out reforms that would lead to sustainable peace and democracy."
Now, the question is where does the country go from here?
As Reuters reported: "Hundreds of people have died in violence sparked initially by an urban development plan for the capital Addis Ababa. The unrest spread in 2015 and 2016 as demonstrations against political restrictions and human rights abuses broke out."
While we welcome the release of thousands of prisoners who were unfairly incarcerated including journalists Eskinder Nega, Woubshet Taye, and the dropping of charges against Zone 9 bloggers and other prominent political opposition figures, we also caution that building a true democracy requires transparency, a responsible and free press, and the maturity to think about the common good, beyond our own selves and group interests, both at the grassroots and leadership levels.
We hope the future of a new Ethiopia will also include a robust participation by existing (and or yet to be formed) political parties that are organized based on ideas and not necessarily by ethnic affiliation.
For better or worse Ethiopia is at a crossroads and it is high time for this generation to seize the moment and assure the continuity of the country's long history as well as our shared and sovereign culture.
—
Related:
PM Hailemariam Desalegn Resigns (Reuters)
UPDATE: Eskinder Nega & Woubshet Taye Released From Prison
Ethiopia drops charges against Zone 9 bloggers
Bekele Gerba Freed Amid Protests
Signs of Hopeful Debate Emerge Online as Ethiopia Grapples with Future
Ethiopia's Crisis of Ethnic Politics Taking Toll on Poor People
Ethiopia: 2,300 More Prisoners Pardoned
Interview: Merera Gudina Calls for Dialogue (AFP)
Ethiopia: Is This the Start of Reforms or Just a Pause in Repression? (The Economist)
Ethiopia: Media Roundup of Reactions to Announced Release of Political Prisoners
Join the conversation on Twitter and Facebook.