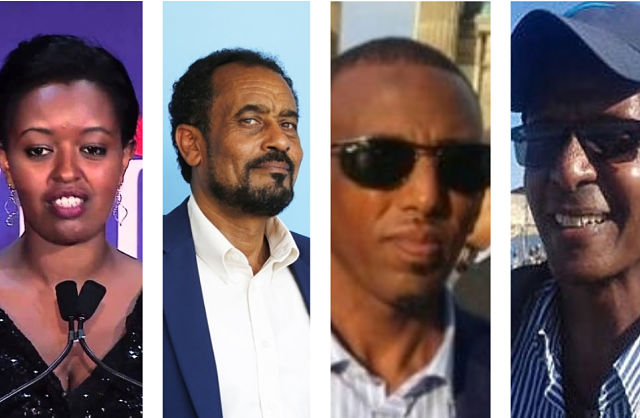 Tadias Magazine
By Tadias Staff
May 26th, 2018
New York (TADIAS) — Amnesty International USA (AIUSA) is hosting a conference next month in New York City focusing on the state of human rights in Ethiopia. Among the main speakers are recently released former prisoners of conscience including journalist Eskinder Nega, opposition party leaders Bekele Gerba and Andualem Aragie as well as Zone 9 blogger Soliyana Shimeles and other civil society leaders.
The conference, which is set to take place on June 8th at the New York Ethical Society in Manhattan is organized by the Bronx chapter of Amnesty International USA in collaboration with a coalition of US-based Africa Diaspora associations.
"The conference will focus on the closing political space, human rights defenders in the region and building links among different Diaspora groups," AIUSA said in a press release. "We have invited some of the leading voices of civil society working on these issues in the region as well as activists here in the United States who have been supporting efforts in the region to protect and expand political space, establish accountable governments and ensure respect for human rights."
AIUSA has announced their invited speakers list as follows:
1. ESKINDER NEGA, recently released former prisoner of conscience and journalist.
2. Dr. BEKELE GERBA, recently released former prisoner of conscience, one of the leaders of the Oromo Federalist Congress, English Professor at Addis Ababa University.
3 ANDUALEM ARAGIE, recently released former prisoner of conscience, Vice President and Press Secretary for the Unity for Democracy and Justice Party (UDJP).
4. Dr. AWOL ALLO, lecturer at Keele University in the UK. He also taught at the London School of Economics and Political Science (LSE). Dr. Awol has published many academic articles in reputable journals. He has been a frequent guest analyst on the mainstream media like the BBC and Al-Jazeera on issues related to Ethiopia and Horn of Africa.
—
Join the conversation on Twitter and Facebook.