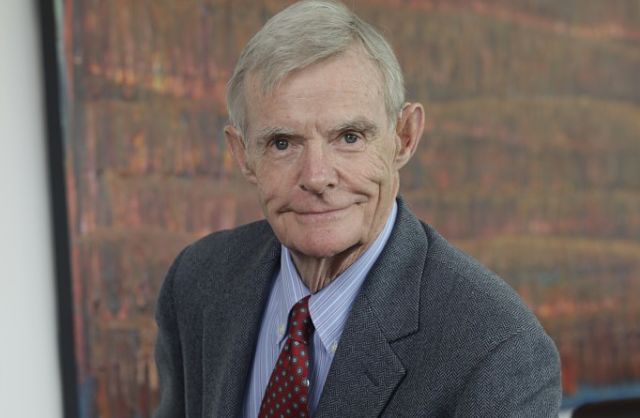 William Canby Jr. is one of three judges on the 9th Circuit Court of Appeals who on Tuesday [heard] oral arguments in the challenge to President Donald Trump's travel ban.
Here's what you need to know about William Canby Jr.
According to the Arizona State University College of Law, William Canby in 1962 helped establish the Peace Corps in Africa with his wife, Jane.
Canby joined the Peace Corps that year after spending some time working in private practice. He would go on to serve as associate director of the Peace Corps for Ethiopia, and then deputy director for the Peace Corps for Ethiopia. After that, he became the director of the Peace Corps for Uganda for two years.
He returned to the United States in the late '60s to teach law at Arizona State University, but he returned to Ethiopia in 1999 to help achieve peace in the war between Ethiopia and Eritrea.
Here's an early look at how questioning went in the appeals court review of Trump's immigration ban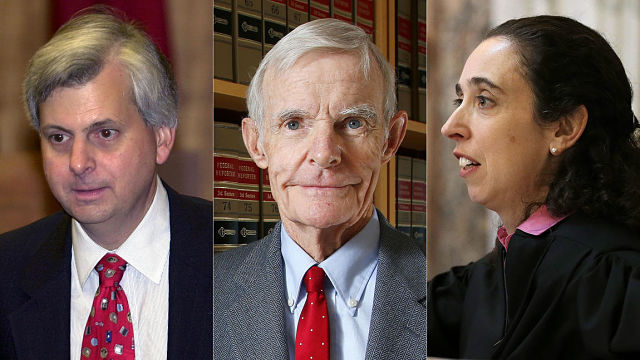 From left: Judge Richard R. Clifton, shown in 2002; Judge William Canby, shown in 2015; and Judge Michelle T. Friedland, shown in 2014. (Associated Press)
A federal appeals court panel reviewing President Trump's controversial limits on travel from several predominantly Muslim countries appeared skeptical Tuesday of the administration's arguments seeking to reinstate his order.
In a hearing that lasted more than an hour, a three-judge panel of the U.S. 9th Circuit Court of Appeals appeared to dismiss the administration's arguments that neither the states nor the courts have the authority to challenge the executive order, which seeks to bar travelers from seven countries in the Middle East and North Africa to protect the United States from terrorists.
The fight over the travel moratorium is being viewed as a test of whether the new and unconventional president, who has never before held public office, will be reined in by the courts as he tries to implement his controversial campaign promises.
Audio: State of Washington v. Donald J. Trump
—
Related:
In Divided America, US History Has Become Weapon for Trump Fans & Critics
To the World Trump's Immigration Ban is Contrary to the Idea of America
State Dept. Dissent Cable on Trump's Ban Draws 1,000 Signatures
Watch: AS PROTESTS GROW, TRUMP'S IMMIGRATION BAN PROVOKES CRISIS
Join the conversation on Twitter and Facebook.
Join the conversation on Twitter and Facebook.