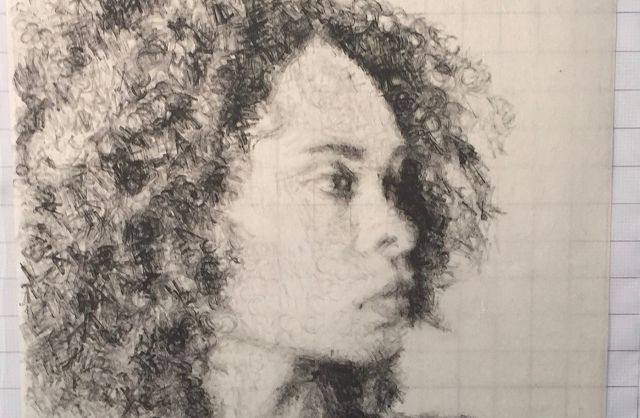 Tadias Magazine
By Tadias Staff
Published: Wednesday, February 8th, 2017
New York (TADIAS) — As part of the month-long nationwide celebration of Black History Month, Ethiopian American Alitash Kebede, owner of Alitash Kebede Arts, is the exhibition consultant for a show entitled "Enduring in Vision and Linked in Tradition: Selected Works by Four Generations of African American Women Artists," which is being displayed at the Robert and Frances Fullerton Museum of Art (RAFFMA) at California State University, San Bernardino. The exhibition will run from Feb. 11th – April 8th, 2017 with an opening reception on Thursday, Feb. 9th, 7-9 p.m.
The show is "an intimate yet captivating exhibition featuring works by thirteen highly accomplished artists representing four generations of African-American women in the art world from the first half of the twentieth century to the present," the museum said in a press release. "The exhibition features two renowned Los Angeles artists, the city's native Betye Saar and New Orleans-born, Samella Lewis. Highly regarded, celebrated and influential, both artists still live and work in Los Angeles today; during the second half of the previous century both were major force in the city's vibrant art scene."
—
If You Go:
CSUSB Art Museum
5500 University Parkway
San Bernardino, CA 92407-2397
Phone: (909) 537-7373
E-mail: raffma@csusb.edu
http://raffma.csusb.edu.
The museum is open Monday – Wednesday and Saturday, 10am-5pm, Thursday 11am-7pm and is closed
Friday and Sunday.
Join the conversation on Twitter and Facebook.