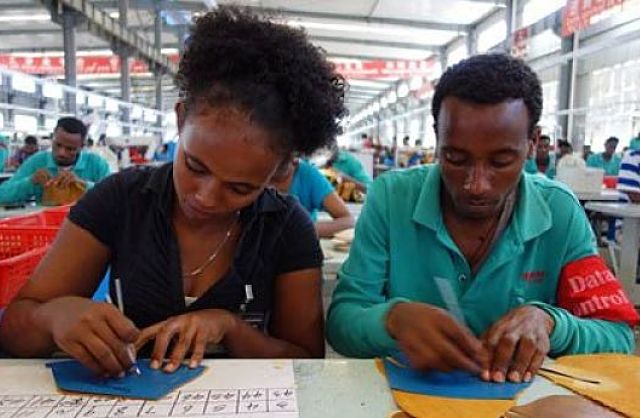 Tadias Magazine
By Tadias Staff
Published: Monday, January 16th, 2017
New York (TADIAS) — Members of President-elect Donald J. Trump's transition team are reportedly asking Obama administration officials questions regarding Africa policy with emphasis on business and the booming Chinese commerce on the continent.
"How does U.S. business compete with other nations in Africa? Are we losing out to the Chinese? asks one of the first questions in the unclassified document," according to The New York Times.
The Times states: "A four-page list of Africa-related questions from the transition staff has been making the rounds at the State Department and Pentagon, alarming longtime Africa specialists who say the framing and the tone of the questions suggest an American retreat from development and humanitarian goals, while at the same time trying to push forward business opportunities across the continent."
In a related article published today The Washington Post indicates that "Peter Navarro, who will lead Trump's National Trade Council, provided his own answers in his book Death by China." Navarro points out that it's "part of China's strategy to boost its factories back home and undermine the U.S. manufacturing base."
The Washington Post adds "Jobs that once migrated from the United States to China are now offshoring to Africa. With low-end manufacturing on the way out, what was 'Made in China' is now 'Made in Africa.' The Huajian Group, one of the largest shoe manufacturers in China, employing 25,000 workers, opened a factory in Ethiopia in 2012; the company will invest $2 billion over five years to build a "shoe city" in Addis Ababa. Supply chains now span the United States, China and Africa: Huajian produces for U.S. brands such as Tommy Hilfiger, Guess and, ironically, Ivanka Trump's eponymous shoe line."
Below are links to both articles to read more:
Donald Trump's team has questions about China in Africa. Here are answers. (The Washington Post)
Trump Team's Queries About Africa Point to Skepticism About Aid (The New York Times)
—
Related:
U.S.-Africa Policy in 2017: What Trump Should Do
Ethiopia: US-Africa Relations in Trump Era
Join the conversation on Twitter and Facebook.