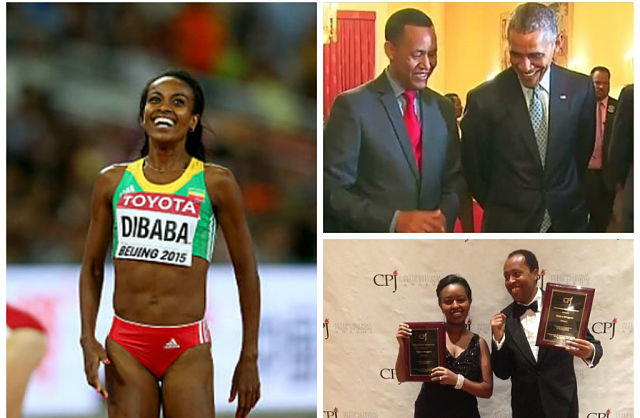 Tadias Magazine
By Tadias Staff
Published: Wednesday, December 30th, 2015
New York (TADIAS) – Amid political tension and tragedy that dominated headlines in 2015 there were also many uplifting stories including Genzebe Dibaba being named the 2015 World Athlete of the Year to the Zone 9 bloggers receiving the 2015 International Press Freedom Awards. 2015 was also the year that U.S. President Barack Obama became the first-ever sitting American President to visit Ethiopia.
We wish all of you the best in the coming year! And we look forward to covering more stories in 2016.
—
Related:
Ten Arts & Culture Stories of 2015
Tadias Year in Review: 2014 in Pictures
Ten Arts & Culture Stories of 2014
Tadias Year in Review: 2013 in Pictures
Ten Arts and Culture Stories of 2013
Top 10 Stories of 2013
Join the conversation on Twitter and Facebook.