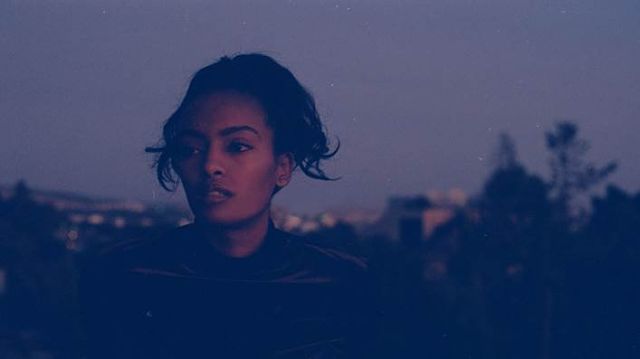 Tadias Magazine
By Tadias Staff
Published: Monday, December 21st, 2015
Mizan Kidanu's New EP Makes Rolling Stone's 20 Best R&B Albums of 2015
New York (TADIAS) — Rolling Stone magazine has ranked Mizan Kidanu's new six-song EP Dark Blue among the 20 Best R&B Albums of 2015. Mizan made the pop culture magazine's annual list along with The Weeknd, Kelela, Erykah Badu and Janet Jackson.
"The Ethiopian-born New York musician makes confessional songs that resemble the winsome and melancholy electro-pop of Erlend Øye and Junior Boys as much as left-of-center R&B voices like Solange Knowles," Rolling Stone said. "She comforts a depressed friend on "Awe" as she sings, "All the color, the golden of the sky/How could you see it, if your darkness never lights."
Mizan who grew up in Ethiopia relocated to the U.S. four years ago. "Her choice of relocation after graduating from college in Delaware was decisive in that it exposed her to whole ecosystems of musicians and showed her, from the benefit of other artists' experiences, that talent is not the prerequisite of success," Heran Abate wrote two years ago in Tadias, profiling Mizan. "As in, establishing music as a career is not just about creating the music, it requires the business savvy to run a one-woman show however long it takes to delegate management and operations."
Rolling Stone added: "And she knows how to make songs that make you move, too: "Looking For" casts her as the seductress over a throbbing club beat, but her "what are we looking for" chorus reveals unease over whether she'll be embraced or rejected."
Read more at Rollingstone.com »
—
Related:
Songs We Love: Mizan, '7 Billion (NPR)
Tadias Interview With Mizan Kidanu
Join the conversation on Twitter and Facebook.