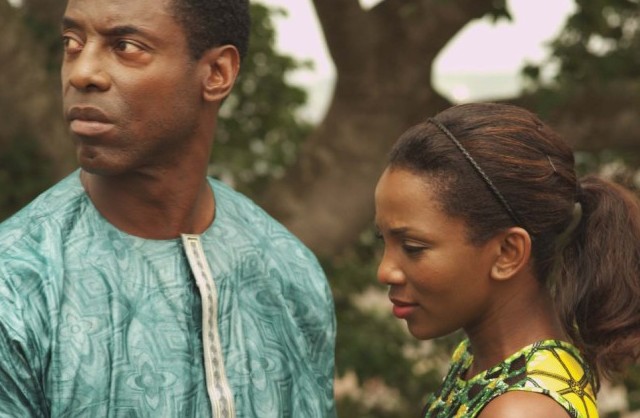 Tadias Magazine
Events News
Published: Sunday, December 2, 2012
New York (TADIAS) – The 2012 African Diaspora International Film Festival is currently underway at various venues in New York City. The festival presents an eclectic mix of urban, classic, independent and foreign films that depict the diversity of the African diaspora.
"By placing the spotlight on innovative films that would otherwise be ignored by traditional venues, the [ADFF] offers a unique platform for conveying African Diaspora artistic styles and craft in film," organizers said in a press release. "The African Diaspora Film Festival is a bridge between diverse communities looking for works that cannot be found in other festivals and talented and visionary filmmakers that are part of Africa and the African Diaspora."
Moreover, organizers said post-screenings conversations with directors, writers, actors and producers provides valuable insight into their filmmaking approach. "By marking the methods that underscore the art of cinema, the Festival demystifies the traditionally "elite and exclusive" aura of the filming process," the press release said. "These forums give rise to spontaneous and meaningful interaction between the featured artists and the audience."
The festival was founded in 1993 by the husband and wife team of Reinaldo Barroso-Spech & Diarah N'Daw-Spech. He is an educator in foreign languages and Black Literature and she a financial consultant and university budget manager. "Our vision is to see an informed and talented community coming together to exchange ideas and strategies for improving our respective worlds," the couple said in the statement. "Welcome to our future."
—-
If You Go:
The 2012 African Diaspora International Film Festival is taking place at various locations in Manhattan, NYC, including The Thalia Cinema at Symphony Space, The NYIT Auditorium on Broadway, the Schomburg Center for Research in Black Culture, The Cowin Center and Chapel at Teachers College, Columbia University and the Black Spectrum Theatre in Queens. Click here for schedule and tickets.
—
Related:
Untold Stories from African and the Diaspora Fall Film
—
Join the conversation on Twitter and Facebook.