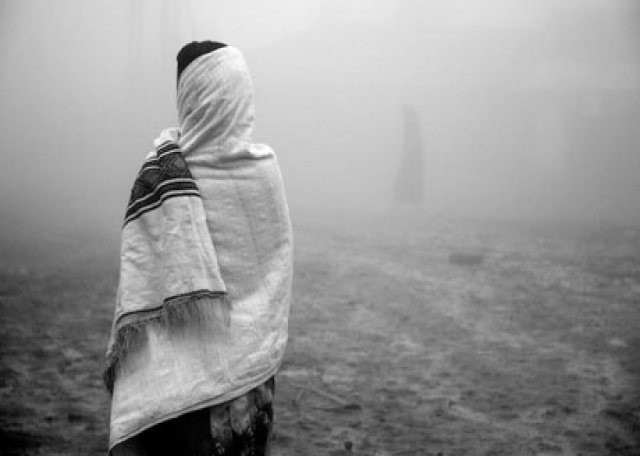 By Caitlin Chandler
It's hard to catch photographer Michael Tsegaye; photography jobs frequently take him to remote parts of Ethiopia, while his personal work graces urban art meccas such as Paris, New York and Bamako. He's soon Scandinavia-bound; Oslo will host his next exhibition later in September.
Luckily Tsegaye recently had time to meet for a macchiato at the Lime Tree café in the Bole neighborhood of Addis Ababa. He grew up in Bole, before the area became home to the never-ending construction of shiny new office buildings and restaurants. Originally a painter, Tsegaye turned out to be allergic to oil paint, and switched to photography in 2003. Photography brought him out of the studio and into constant negotiation with places and people; he says he's never looked back.
Tsegaye's photographic series range from tackling social issues such as climate change to pondering space and time across Ethiopia. He has worked in a variety of mediums and formats, and is increasingly in demand from commercial and non-profit clients. Despite exhibiting around the world, Tsegaye regularly debuts work in his hometown. We chatted over coffee about how the media portrays African artists, which subjects catch his attention, and what reaction to his photos has surprised him the most.

—
Related:
Tadias Q & A With Photographer Michael Tsegaye: Addis Ababa's Red Light District
Join the conversation on Twitter and Facebook.