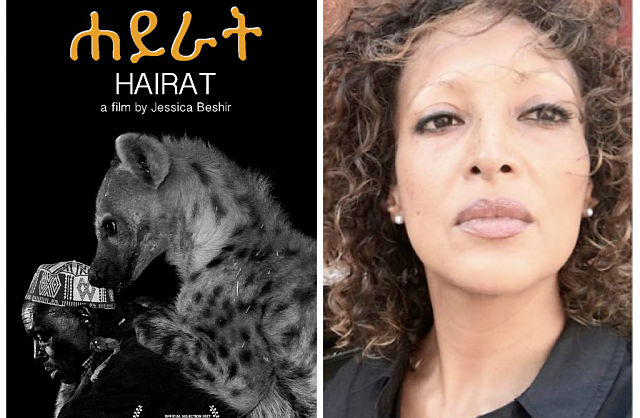 Tadias Magazine
Tadias Staff
Published: Wednesday, December 7th, 2016
New York (TADIAS) — The documentary short film Hairat from Ethiopia by Director Jessica Beshir has been selected to be featured at the 2017 Sundance Film Festival.
"This is a visual and lyrical exploration of the nightly ritual between a man in Eastern Ethiopia and his feral companions," the Sundance Institute wrote describing Hairat in a press release.
In Hairat Director Jessica Beshir, who was born in Mexico City and raised in Ethiopia, "returns to the city of her childhood to tell the story of one man's extraordinary ritual that unfolds nightly in the outskirts of the walled city of Harar." Jessica's short film is one of 68 works from around the world that will be screened at Sundance from January 19th through 29th, 2017.
"Each year we see more short films from around the country and from more regions around the world, which is exciting as we want to discover new voices to support," Mike Plante, Sundance's Senior Programmer, shares. "This year's crop captures the full spectrum of what short films can be: emotional, hilarious, horrifying and touching — sometimes all at once."
Jessica Beshir has a Bachelor's degree in film studies and literature from UCLA, and currently resides in Brooklyn, New York. She recently also released the short film entitled He Who Dances on Wood.
"An Imam in Harar spoke to me about the meaning of Hairat at length, but in short it means, 'You are where you need to be,'" Jessica says.
—
Join the conversation on Twitter and Facebook.