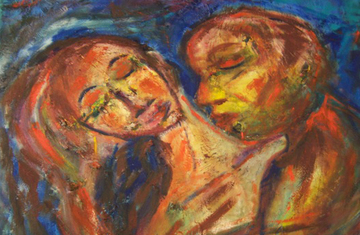 Dream, by Jennifer Wade, participating artist at the Harlem Open Artist Studio Tour. Wade is an artist and an art therapist based in New York City.
New York – Here is a show you won't want to miss this weekend: The 3rd Annual Harlem Open Artist Studio Tour is scheduled for Saturday, October 6, and Sunday October 7, 2007.
The event features two notable Ethiopian-Americans: Harlem resident artist Tesfaye Tessema (62 West 120th Street) and newly arrived and emerging artist Helina Metaferia.
Tessema (Tess as he is known in Harlem), whose work is also on display at the Schomburg (Black Art: Treasures from the Schomburg, May 12, 2007 through December 31, 2007 Latimer/Edison Gallery), stands as the only contemporary Ethiopian artists to display his artwork at established institutions like the Guggenheim Museum in New York. His art has been exhibited at various universities throughout the U.S. as well as internationally in France, Germany, England, Japan, and many other countries.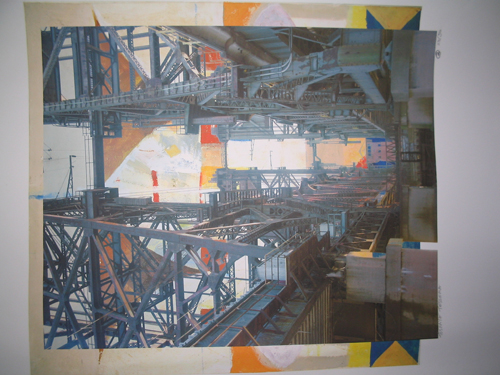 Above: By Tesfaye Tessema. Harlem Ber, mixed media.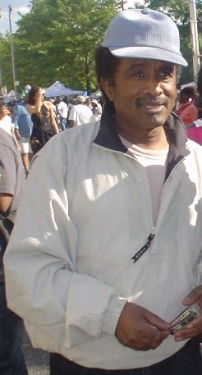 In her article entitled "Bridging Cultures Through Art: A Harlem Moment with Tesfaye Tessema", Tseday Alehegn, editor-in-chief of Tadias Magazine, wrote: "Walking through Harlem with Tess two things become quickly evident: The first being that this neighborhood has, as the artist tells us, "a feeling of home." And the latter, that his love for this community fuels his art." Photo by Liben Eabisa
The other artist, Helina Metaferia, a new Harlem resident and an emerging artist from Washington D.C, whose work is also part of an exibit honoring the Ethiopian Millennium in the United States Congress ( Hosted by Rep. Mike Honda, October 10, 2007 5-7pm at 1300 Longworth HOB), was the featured guest artist at the Addis Heights Millennium Arts Exhibition Series in Harlem last spring.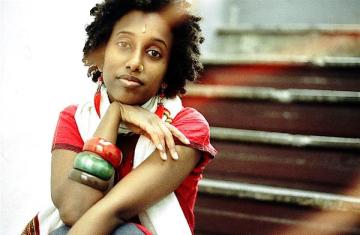 Above: Helina Metaferia. Photo by Matthew E.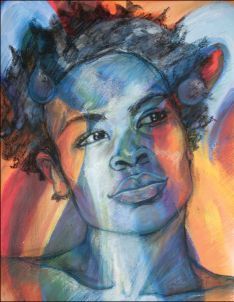 Above: Free Womban, acrylic, pastel and charcoal on paper, 18" x 24"
Open studio events have become a staple of many artistic communities, allowing hundreds of neighborhood residents and visitors to see where and how contemporary works of art are conceived. Art lovers have a chance to meet the artist in a relaxed atmosphere and learn about the creative process directly from its source. By bringing visitors directly into artists' studios, the event creates an awareness of the culture of modern Harlem.
Learn More at: artHARLEM.COM
******************************
How to Advertise
To learn about advertising, Click Here.
******************************