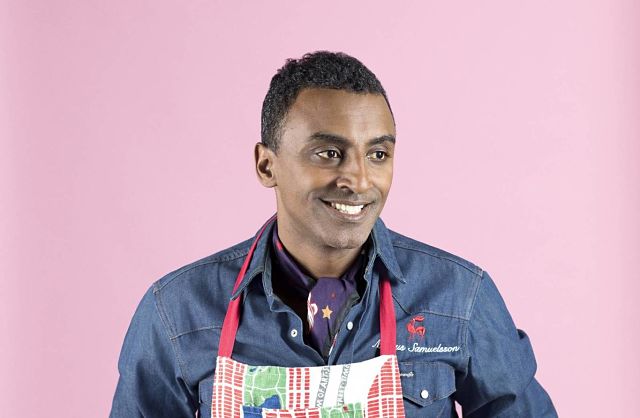 I was born into improper nutrition in Ethiopia. For my first couple of years, I didn't get what I needed. We were extremely poor. We didn't have enough milk, enough food. At 2½ years old, I weighed just 22 lb. It affects you.
After my sister and I moved to Sweden as children, I learned that my teeth were wrong. And no kid wants to grow up being different. I could not eat enough. You always feel like you're catching up. It took me all the way to age 16 or 17 to do so.
What I felt then and know deeply now–as a chef, an activist and a father of a young son–is that when it comes to food, we are always looking at one another, starting with peeking in each other's lunch boxes. We are also learning from one another–and that that can make us healthier, our climate more secure and our meals more delicious.
It's not just the developing world looking to us, either. Just as we look to it for spiritual practices like yoga, we should and do–especially through the Internet–look to it for food. Take places such as Ethiopia, which traditionally has no sugar in its meals. Or Indian food, which is just delicious. There, we can find ways of getting nutrition through vegetables and proteins like chickpeas and lentils, instead of animal proteins that contribute to carbon emissions.
—
Related:
Time Profiles Ethiopian Scientist Segenet Kelemu, Director General of ICIPE
Marcus Samuelsson to Host New PBS Show Celebrating Food, Art, Culture & Immigrants in America
Join the conversation on Twitter and Facebook.