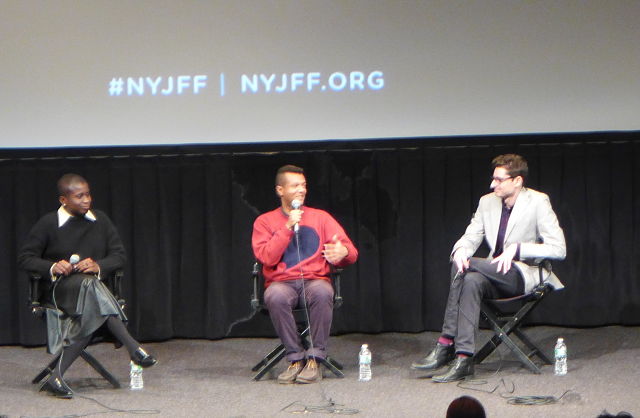 Tadias Magazine
By Tadias Staff
Published: Thursday, January 14th, 2016
New York (TADIAS) — With its spectacular cinematography and solid storytelling the award-winning Ethiopian film, Lamb, continues to generate international buzz while making its U.S. debut at the 2016 Palm Springs International Film Festival in California earlier this month as well as at Lincoln Center's New York Jewish Film Festival on Wednesday evening.
Brooklyn-based company, KimStim, has likewise recently announced that they have acquired distribution rights to the film in the U.S. and plan a theatrical release in Spring 2016.
Variety named the Director, Yared Zeleke, as one of its "10 Screenwriters to Watch" as Lamb became the first Ethiopian film to be screened at the 2015 Cannes Film Festival and won 'Best Feature Film' later that same year at the Milan Film Festival.
The Los Angeles Times notes that Lamb "is a vision of Ethiopia that the average American might not expect: craggy emerald peaks, picturesque villages, a priest blessing a family for a festive religious celebration."
Describing his decision to shoot the film in his native land Yared told the LA Times: "I wanted to do it in Ethiopia because it was my home. Despite the dictatorship and war and famine and poverty — I had even grown up in a slum — I still feel I had a fairy-tale childhood. There was a lot of love and good food and colorful characters and incredible Christian festivities that I'd grown up with. In Ethiopia, there is no colonial legacy. The culture is untouched. It's a dream for a filmmaker and storyteller. Beauty and heartache, it's there."
The soundtrack to the film includes music by Krar Collective and Debo Band.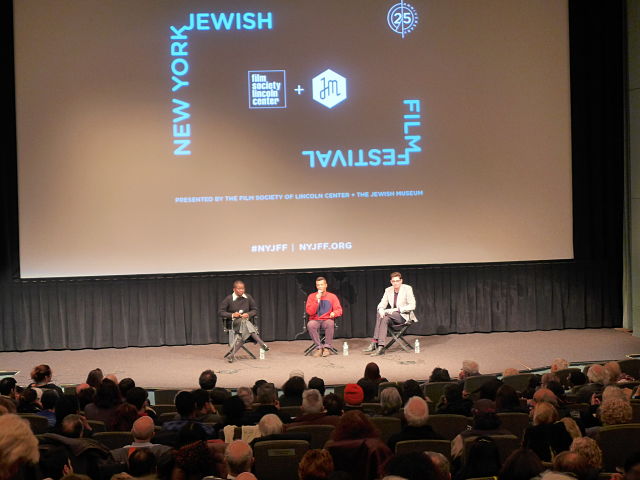 At the screening of 'Lamb' in New York City on Wednesday, January 13th, 2016. (Photo: Tadias Magazine)
—
Related:
Tadias Q&A with Yared Zeleke – Director of Ethiopian Film 'Lamb'
Lamb Review: Sheer Brilliance Knits Together First Ethiopian Film at Cannes (The Guardian)
Watch: Lamb Official Trailer

Join the conversation on Twitter and Facebook.