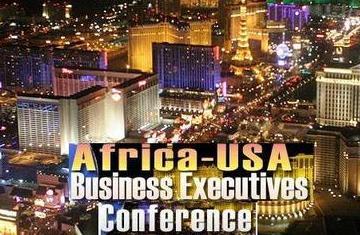 Tadias Magazine
Events News
Published: Tuesday, January 18, 2011
Las Vegas – Social Entrepreneur Ted Alemayhu, Founder and Chairman of US Doctors for Africa, will be launching the Africa-USA Business Executive Conference in Las Vegas from February 14-16th, 2011.
The event is the first of its kind and is a venture by the California-based private firm Africa-USA Trade & Investment. The conference aims to support strategic business networking opportunities between US and African-based private firms as well as their respective governmental entities. The event web site states: "Top executives from key industries, such as banking & finance, agriculture, oil & gas, telecom, aviation, travel & tourism, construction & development, information technology, health & education, and mining will be attending this historic convention. Events for the final night of the conference will include the Chairman's Dinner Reception with the theme "America Honors Africa." The dinner will honor African Ministors and business leaders and will be hosted by Mr. Alemayhu and the Mayor of Las Vegas.
If You Go:
Learn more at www.africanbizconvention.com.